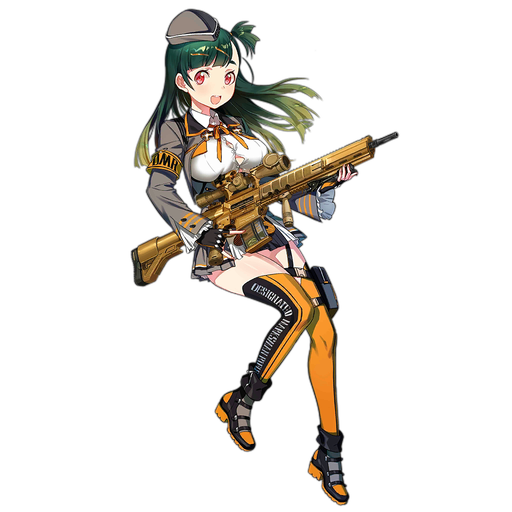 Heckler & Koch G28 – ★★★★ Rifle
Aka M110A1. The military variant of the HK MR308, which is the civilian variant of the HK417, and not parts compatible with either, and needs special 7.62 NATO ammunition, because regular is too mainstream. Thanks a lot, HK.
…ingame, she's a DMG-buffing rifle like Lee-Enfield and M14, with stats somewhere between the two. Harder to get than M14, easier to get than Lee, that's perfectly reasonable and you can put her in a hydra bullying echelon with either.
However, EN doesn't even have hydras yet, and long term she'll be outclassed by FN-49 mod3 and M14 mod3 (and is already outclassed by Lee), which makes her not really the best long term investment.