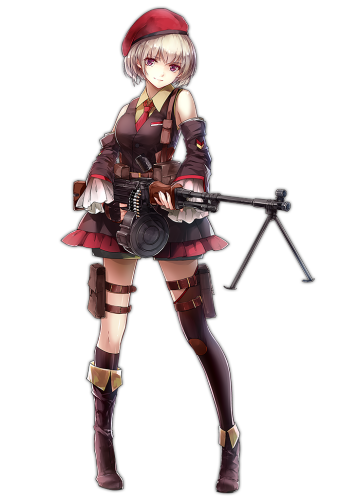 RPD – ★★★ Machine Gun
....She's cute.... And she has a red beret?
Those are literally the only things that she has going for her. Low firepower makes her skill eh, not that it matters because she takes too long to startup her skill to begin with. For such a mediocre performance, she costs every bit as much as a better MG to field. As for practical matters, she has no merits on the battlefield whatsoever and the only reason she isn't listed as core fodder is because she's a login bonus that you can't farm for yet.