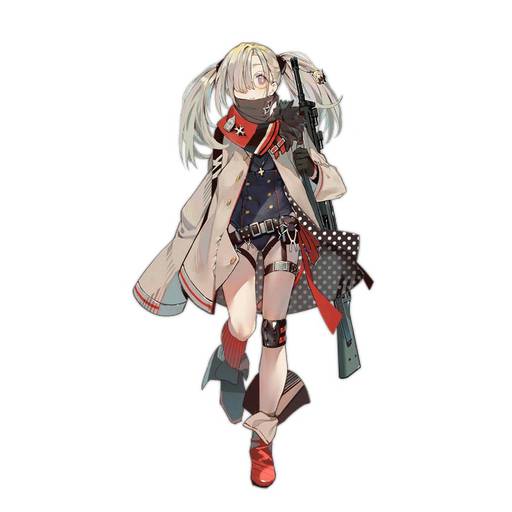 HK21 – ★★★★★ Machine Gun
She used to be useful because she had more true RoF than other MGs (9 frames vs 10) and was 1 of the faster reload cancels (with BAR). That was then.
Now type-88 MG and a certain titty hacker exist and her quirks dont apply anymore, and guess which EN got first.
Her skill is interesting but not exceptionally helpful. Also it actually slows down her movespeed, making anything involving walking take longer.
Basically, obsolescent before she was even released, just like the real gun. You can raise her if you want, though the big reason to raise her was she was an advantage doll in theatre mode 3 times in a row rather than combat effectiveness.