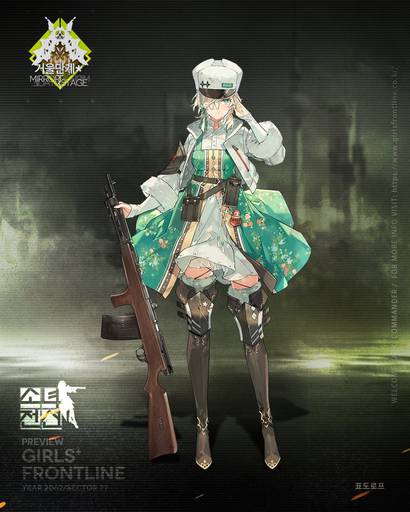 Federov Avtomat – ★★★★ Assault Rifle
Where the hell is G&K digging these up? She starts off eh (though a zero second initial cooldown means she has a better opener than many ARs at least), and gets stronger as the battle goes on longer. 33% Damage up and 15% RoF up by about nine seconds in isn't too bad, but for the most part, ARs are the one gun type you probably already have enough of.
Oh right and Fairies proc her as well.