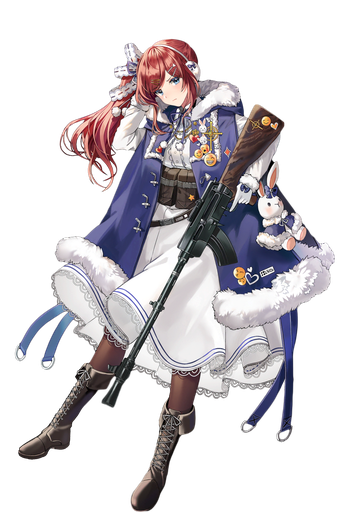 LS26 – ★★★★ Machine Gun
OK, so she can give ammo to other MGs in same echelon and decreases enemy stats while she's reloading. The actual interesting part is that any ally on her buff tiles gets a special buff that makes enemy hits deal 5 damage. Not "capped at 5 damage", every hit does 5 damage, period, whether it does 1 damage or 1000 damage. They take 5.
M26 MASS ignores damage of 5 or less (or 8 or less with flash ammo), effectively making her skill a "Give MASS invulnerability" skill.