Chapter 11-1 S Rank Guide
THE LATEST CLIENT UPDATE BROKE THIS GUIDE, SO PLEASE IGNORE IT AND FOLLOW THE VIDEO, WHICH HAS BEEN UPDATED TO THE NEW METHOD.
For the new method you will only need an SF echelon with Scarecrow, which I don't think needs to be that strong, one friend echelon, and two dummy echelons. Seems the update broke my lower turn count method somehow, since you now have to capture the lower left radar yourself. Also make sure you have the move chip attached to Scarecrow to save on AP as that's half the point of using SF!
I also have uploaded a no SF version that uses six echelons (four dummy and two ARSMG echelons) and a mixed version that uses scarecrow but only for her abilities and doesn't need SF built at all with one dummy echelon, one Scarecrow only echelon, and two ARSMG echelons. YOU DO NEED THE MOVE CHIP FOR THIS TO WORK STILL BUT NOTHING ELSE! Hopefully this should cover a wide enough range of people that it works for everyone until MICA breaks it with the next client update.
PLEASE NOTE: The map position of the enemies will not be accurate, it is just there to show you where to move! If you need more visual aid, check the video for each clear which follows the same steps.
Requirements: ARSMG echelon (2), dummy echelon (3), friend echelon (2)
Key to letters I may use in the images: AR = ARSMG echelon (yours), RF = RFHG echelon (yours), D = Dummy echelon (yours), F = Friend echelon
Make sure your AR echelons can kill the doppels, otherwise bring something else or use fairy skills to deal with it. Your friend echelons you pick should also be able to kill the Rodeleros. There is no RNG involved with this clear; the rest should be self-explanatory so I will just have the pictures for each turn.
Turn 1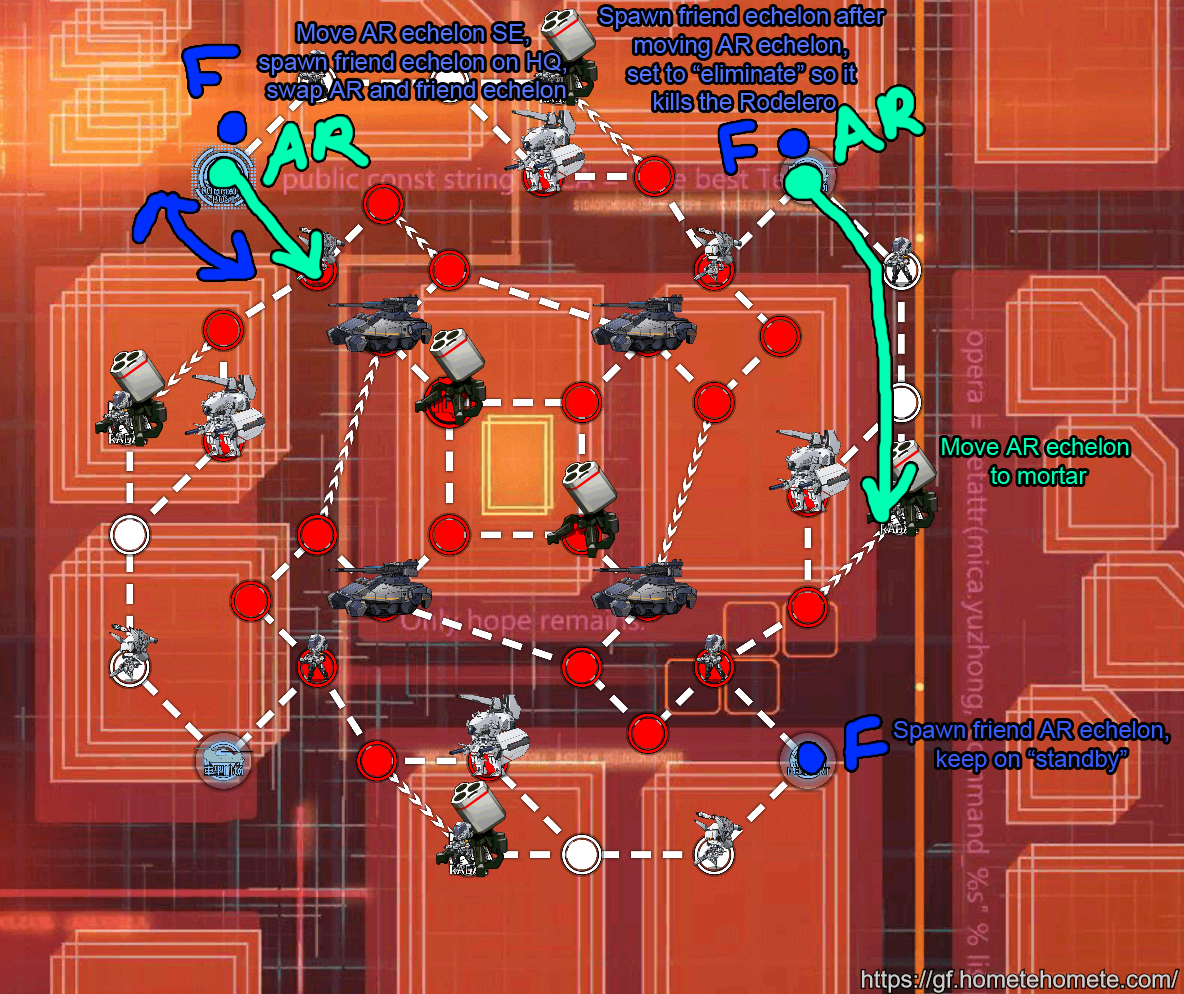 Turn 2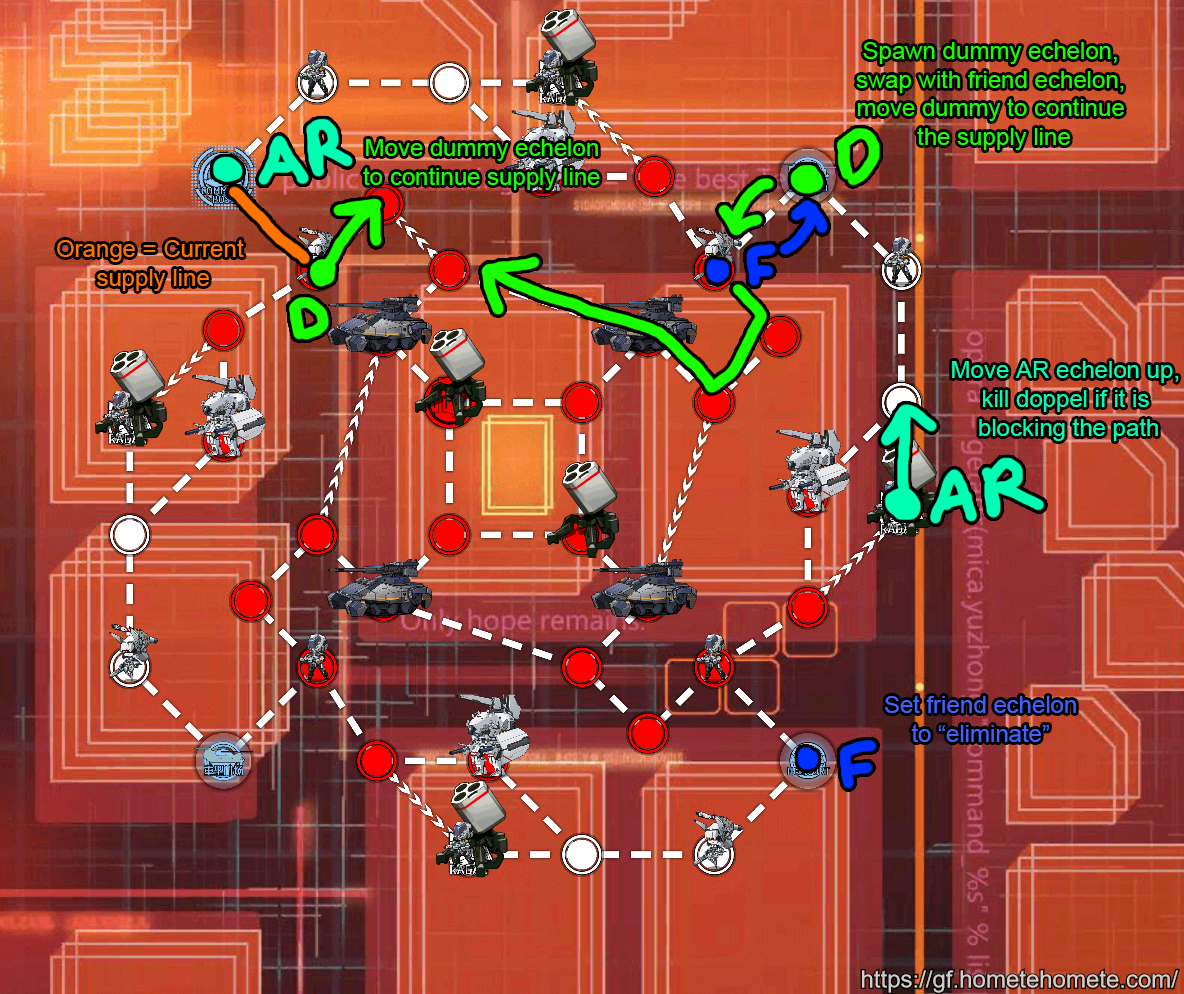 Turn 3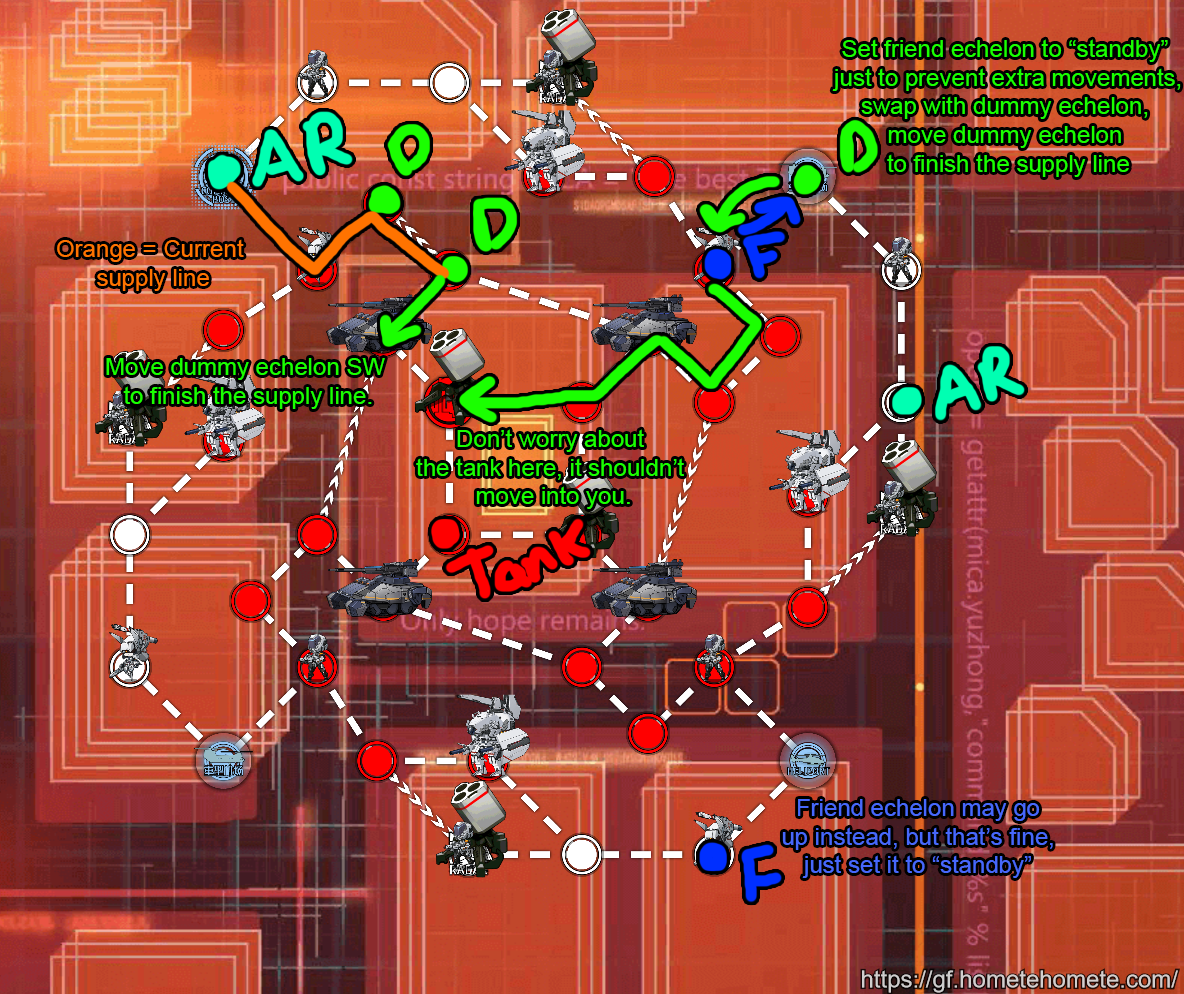 Turn 4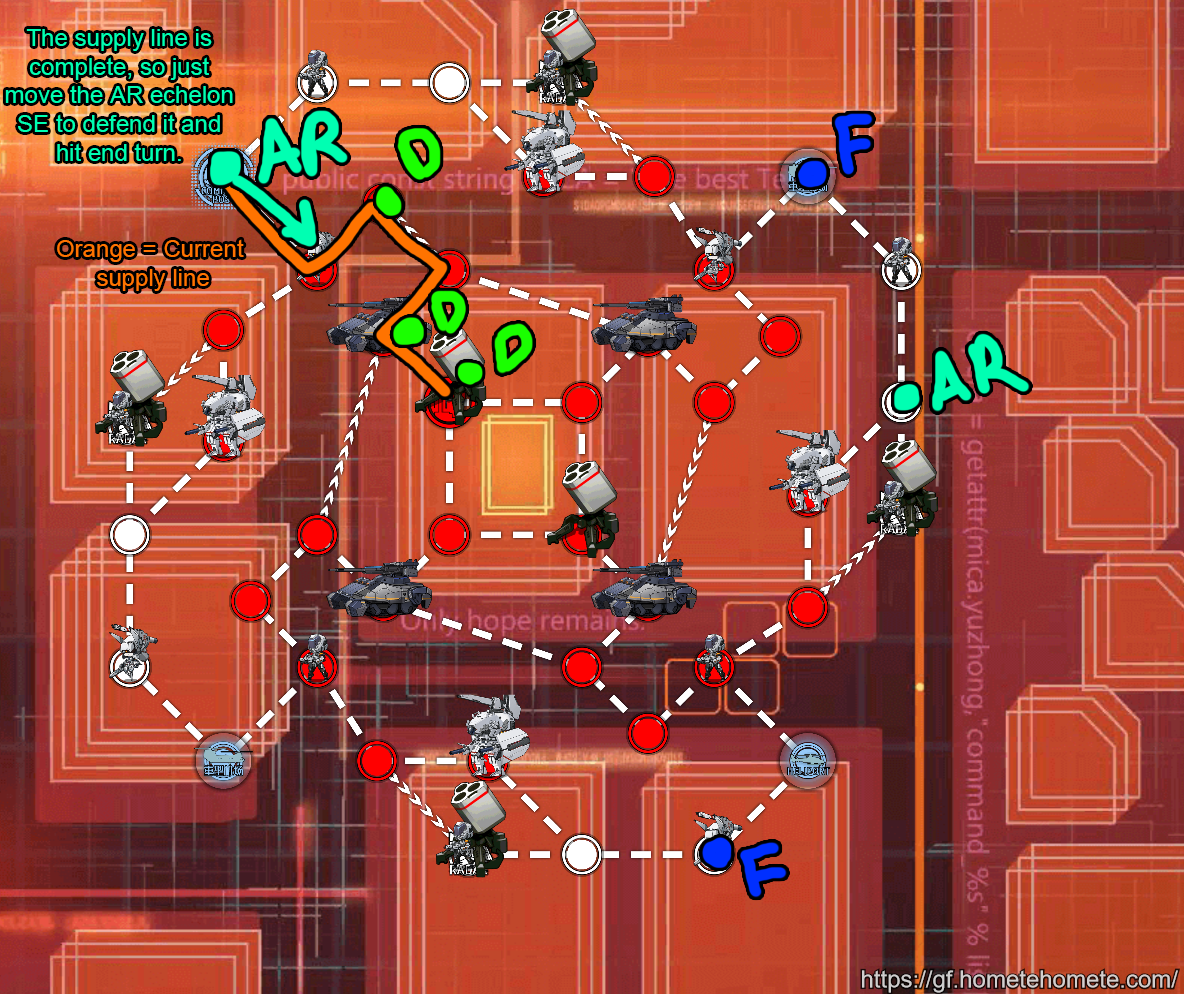 Video of this clear
SF Method:
No SF Method:
Scarecrow Dummy (4 echelon) Method:
---
Author: Miyako
Tags: S Rank