Chapter 11-1 Emergency S Rank Guide
PLEASE NOTE: The map position of the enemies will not be accurate, it is just there to show you where to move! If you need more visual aid, check the video for each clear which follows the same steps.
THIS MAP NOW HAS SOME RNG, THE BEANS WILL BE IN A DIFFERENT ORDER EACH TIME YOU START THE MISSION, SO RESTART UNTIL YOU GET THE SAME LAYOUT!
(Red/Black/Red beans from left to right on the upper right, and Red/Red/Black beans from left to right on the lower left)
Requirements: ARSMG echelon (2), dummy echelon (1), friend echelon (2)
Key to letters I may use in the images: AR = ARSMG echelon (yours), D = Dummy echelon (yours), F = Friend echelon
Oh boy. This map isn't really complicated, but it is a good number of turns, and it's very open-ended. I have crafted this clear so as to minimize turns taken, but there are a lot of things to keep track of. Some of the moves look like they won't work, like leaving a dummy echelon next to the zombie on the top part of the map, but across all my testing, the zombie next to it has never moved anywhere, so I'm going with the assumption it shouldn't for anyone else either, since I tested it quite a number of times. Just follow everything outlined and it should all go to plan. I've also controlled for RNG in this clear, and I will explain in the pictures to some degree how this works. You might have to make some decisions about what path to take the last turn on your own, but it should be fairly obvious because there aren't many different variations. Some of the worst possible RNG elements occur in the video of this clear, so if you get RNG that seems bad, you can check that out to see how it plays out in practice.
With that out of the way, I should mention one last thing for the people that just skip to the pictures since this has already come up on my video of this clear:
REMEMBER WHEN CLEARING THIS MAP THAT YOU DON'T NEED TO SAVE ALL THE HOSTAGES FOR S-RANK! DOING SO IS ACTUALLY IMPOSSIBLE DUE TO THE AMOUNT OF AP REQUIRED TO SAVE THEM ALL BEING TOO HIGH.
Turn 1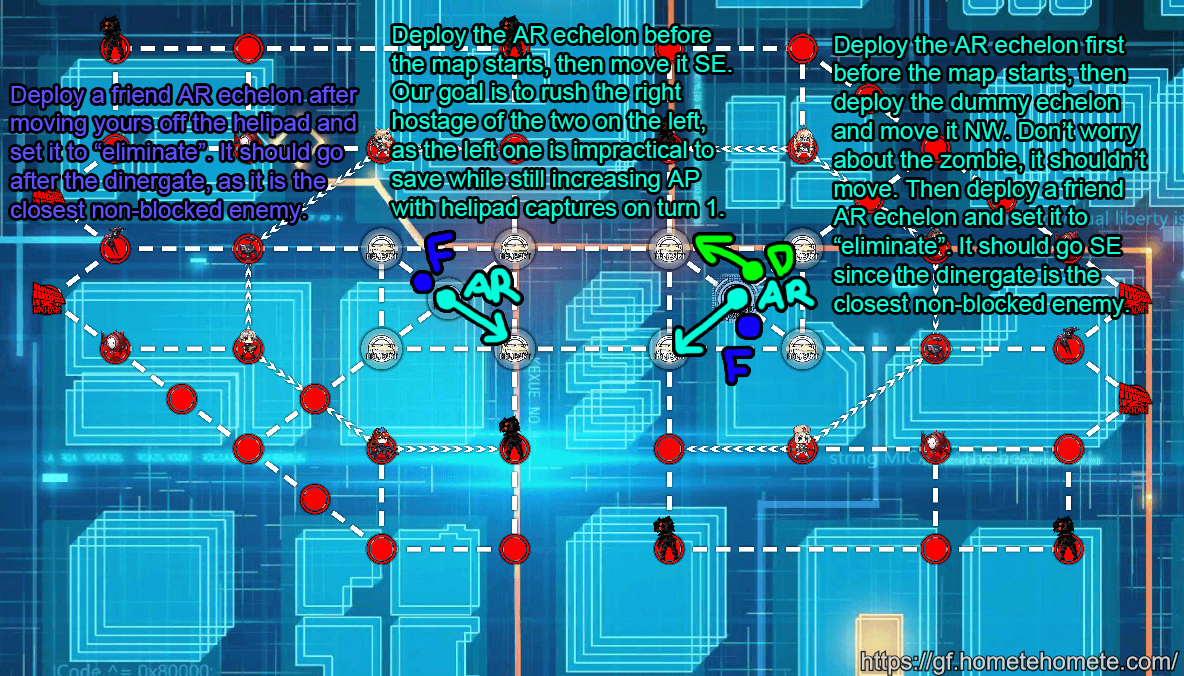 Turn 2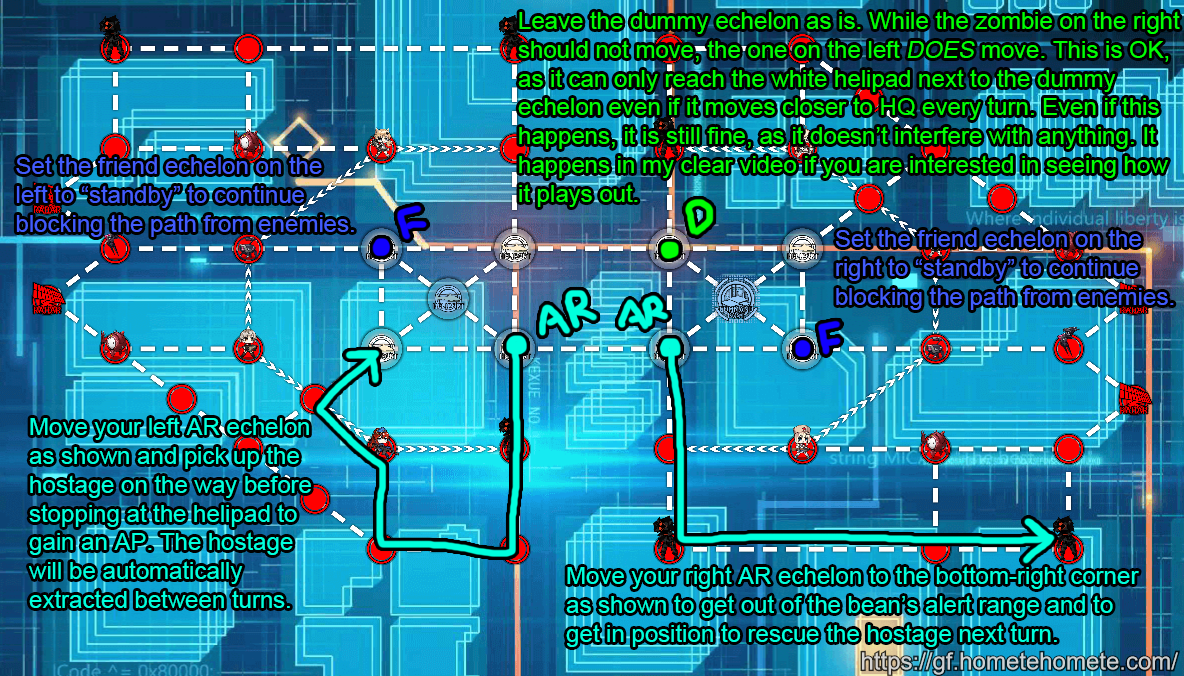 Turn 3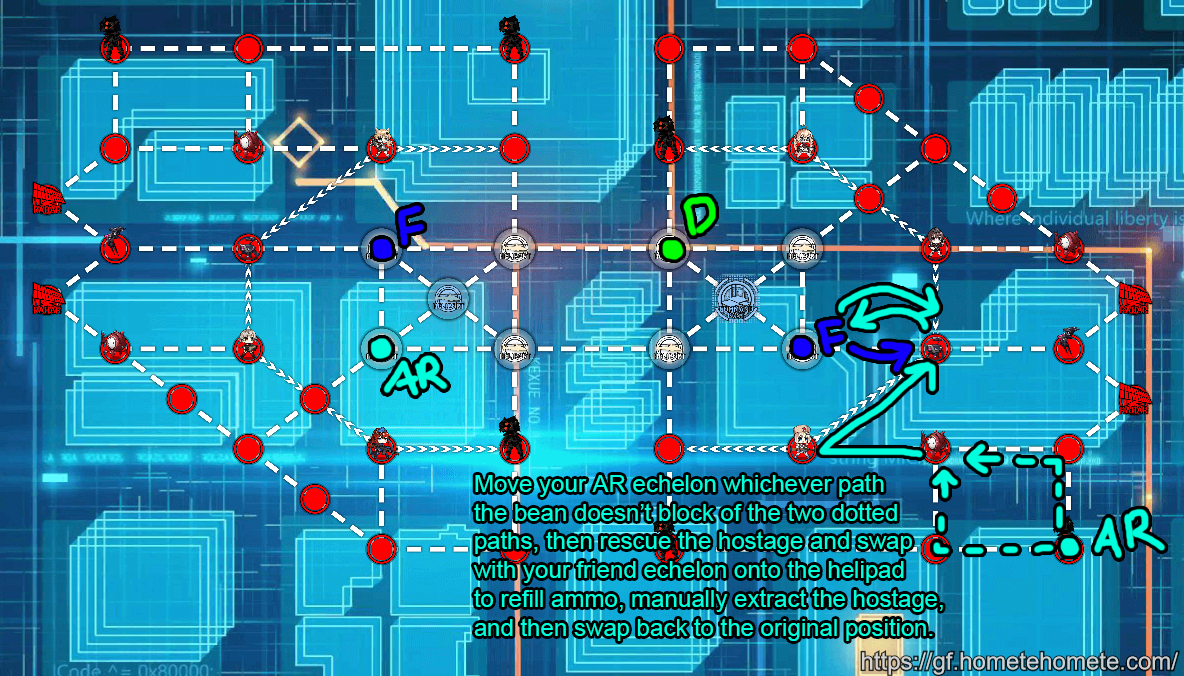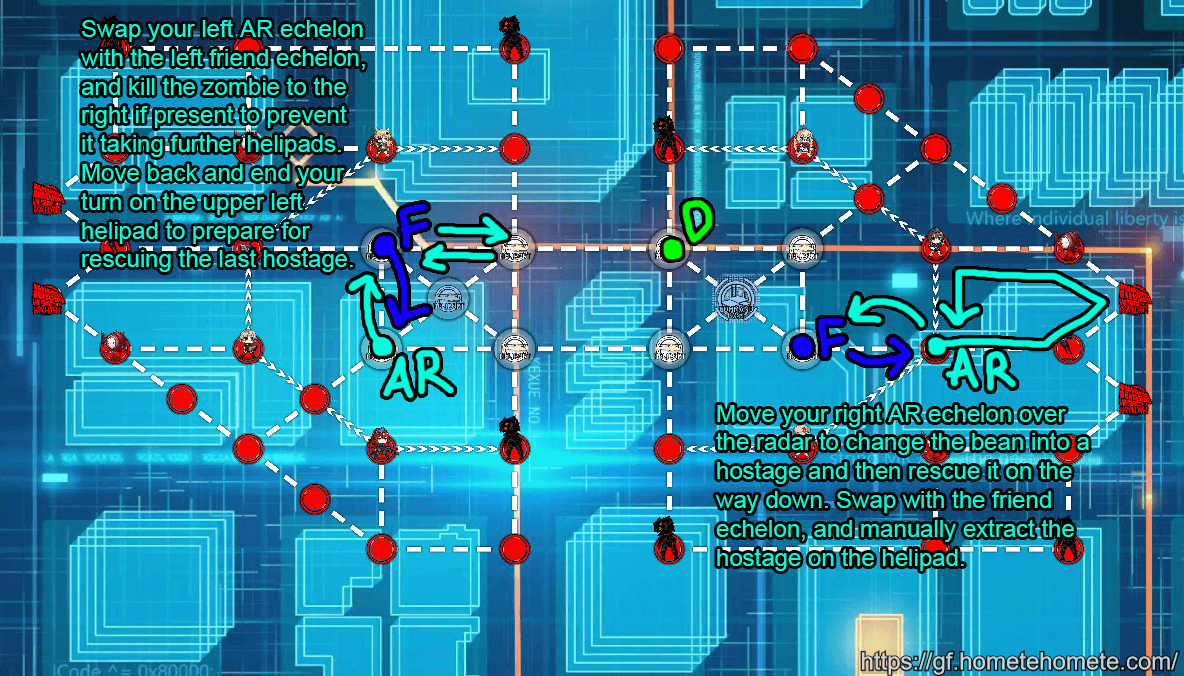 Turn 4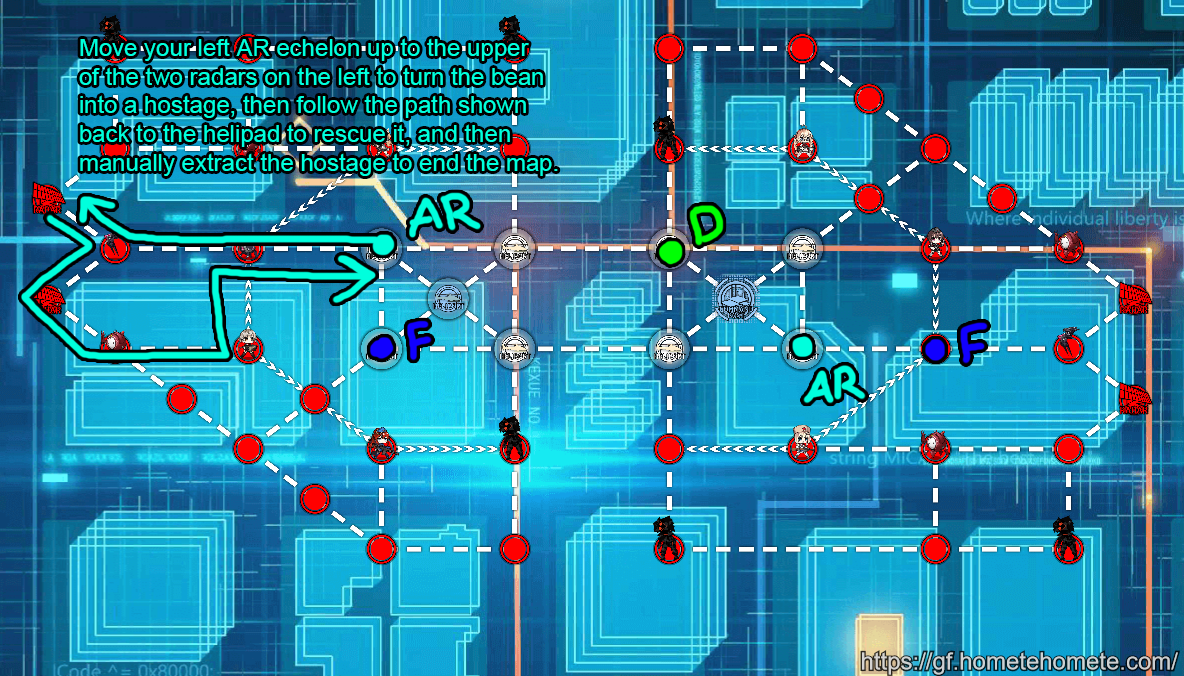 Video of this clear
---
Author: Miyako
Tags: S Rank