Chapter 11-2 Emergency S Rank Guide
PLEASE NOTE: The map position of the enemies will not be accurate, it is just there to show you where to move! If you need more visual aid, check the video for each clear which follows the same steps.
Apparently this entire strat broke so ignore the written bits and just follow this new video instead, sorry if anyone recently tried this and it didn't work.
YOU CAN RETREAT THE RO NPC ECHELONS AND STILL S RANK, SO DON'T WORRY ABOUT HAVING TO DO THAT.
Requirements: ARSMG echelon (2), dummy echelon (2)
Key to letters I may use in the images: AR = ARSMG echelon (yours), D = Dummy echelon (yours), RO = RO635 NPC echelon
This...is a map I'm not too fond of. Basically only one real solve I can see and it mostly is a puzzle map involving manipulating tank AI. Not much really to say other than to double check the AI instructions given compared to the ones in your run to ensure the AI moves properly. Also, one last thing to get out of the way before the pictures:
Turn 1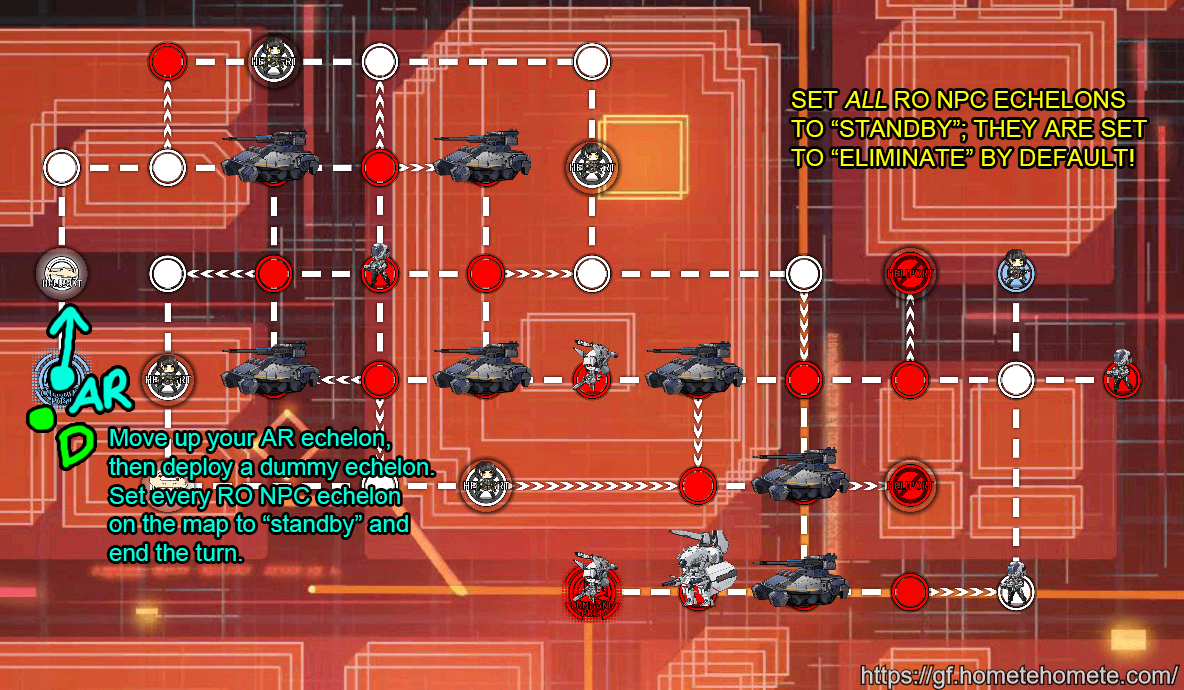 Turn 2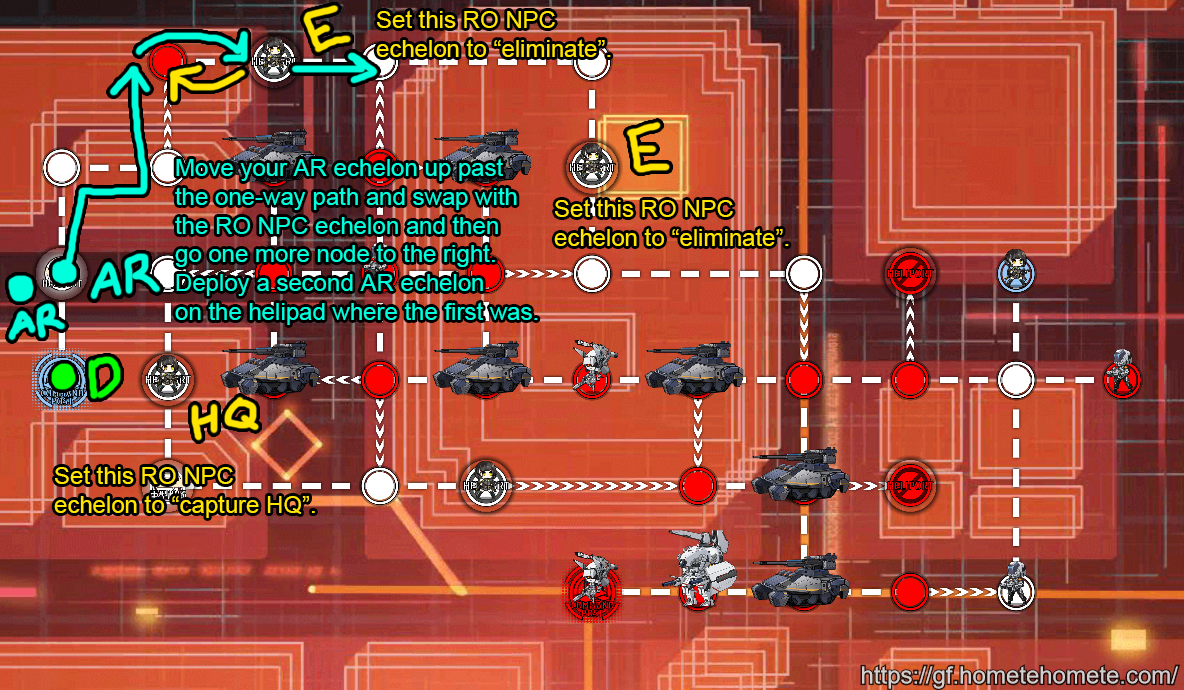 Turn 3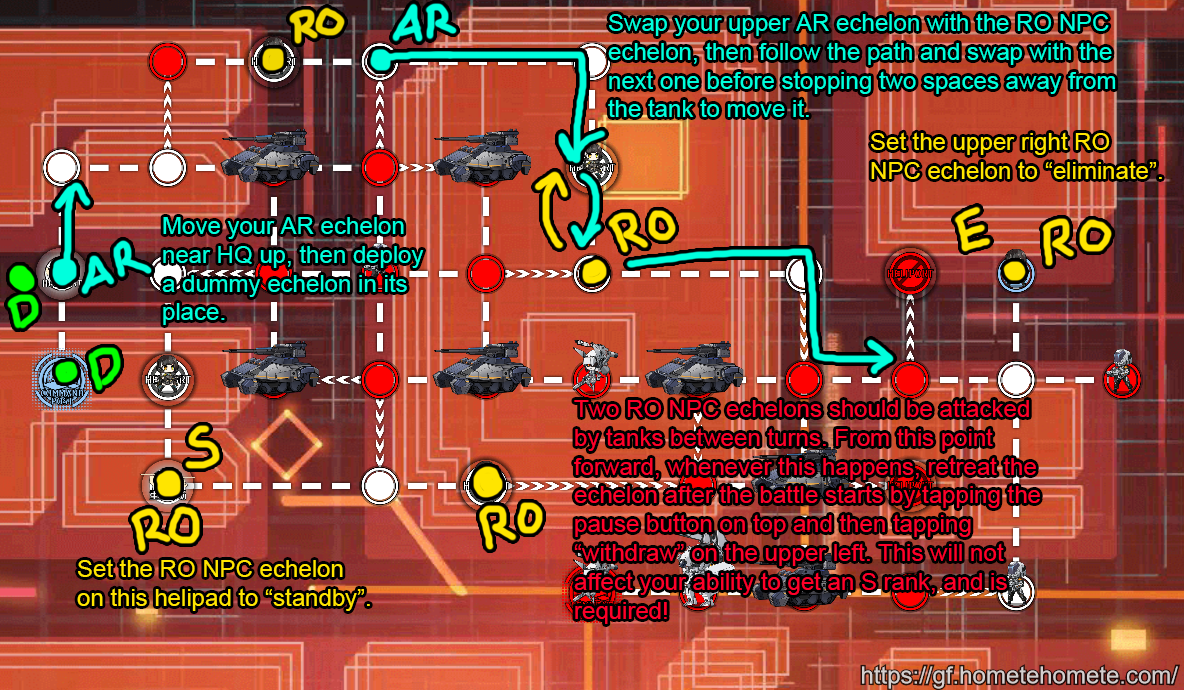 Turn 4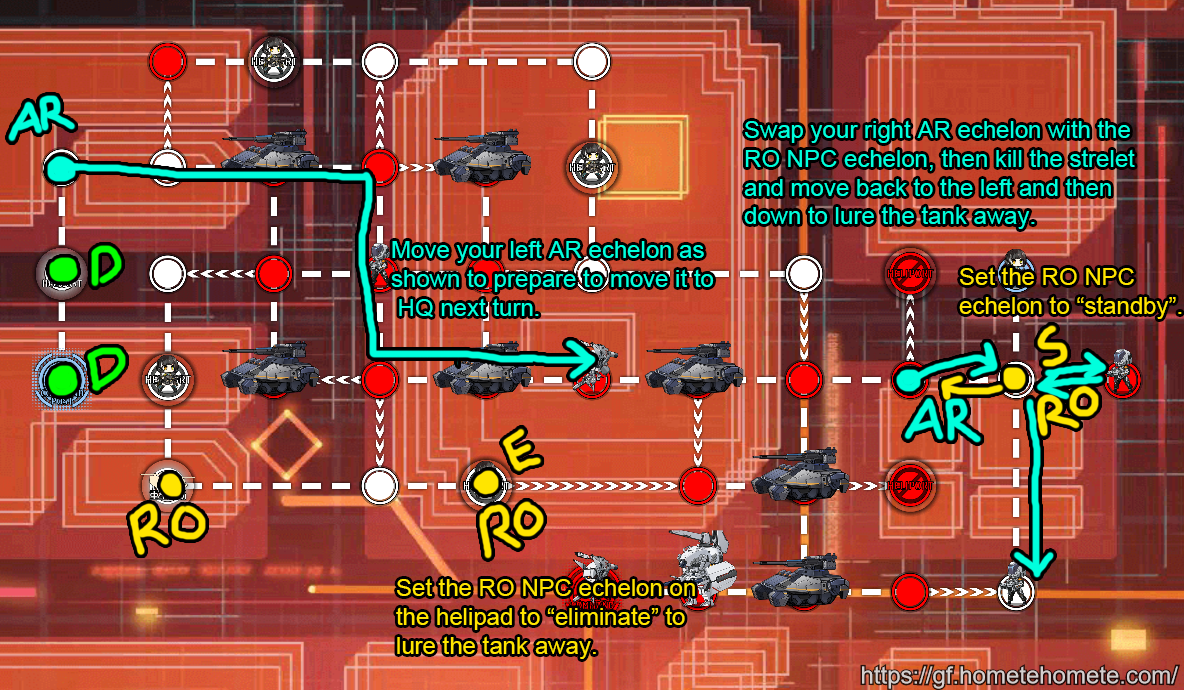 Turn 5
---
Author: Miyako
Tags: S Rank