Chapter 11-4 Emergency S Rank Guide
PLEASE NOTE: The map position of the enemies will not be accurate, it is just there to show you where to move! If you need more visual aid, check the video for each clear which follows the same steps.
Requirements: ARSMG echelon (2), dummy echelon (2), friend echelon (2)
Key to letters I may use in the images: AR = ARSMG echelon (yours), D = Dummy echelon (yours), F = Friend echelon, SOP = SOPMOD II NPC echelon
The only thing I didn't mention this time you should know is that the friend echelons should be fairly decent ARSMG echelons, but the enemies they will have to fight are nothing crazy, so it'll probably be fine as long as they aren't terrible. Otherwise, the map is pretty straightforward. If you feel like bringing another combat echelon, there is another strategy not covered here where you can get a HOC up there in time, if you feel like fighting the Uhlan. And I won't make it ultra-large text like before, but withdrawing the friend echelons (from the battle screen, not the map screen) does not hurt your ability to get an S rank.
Turn 1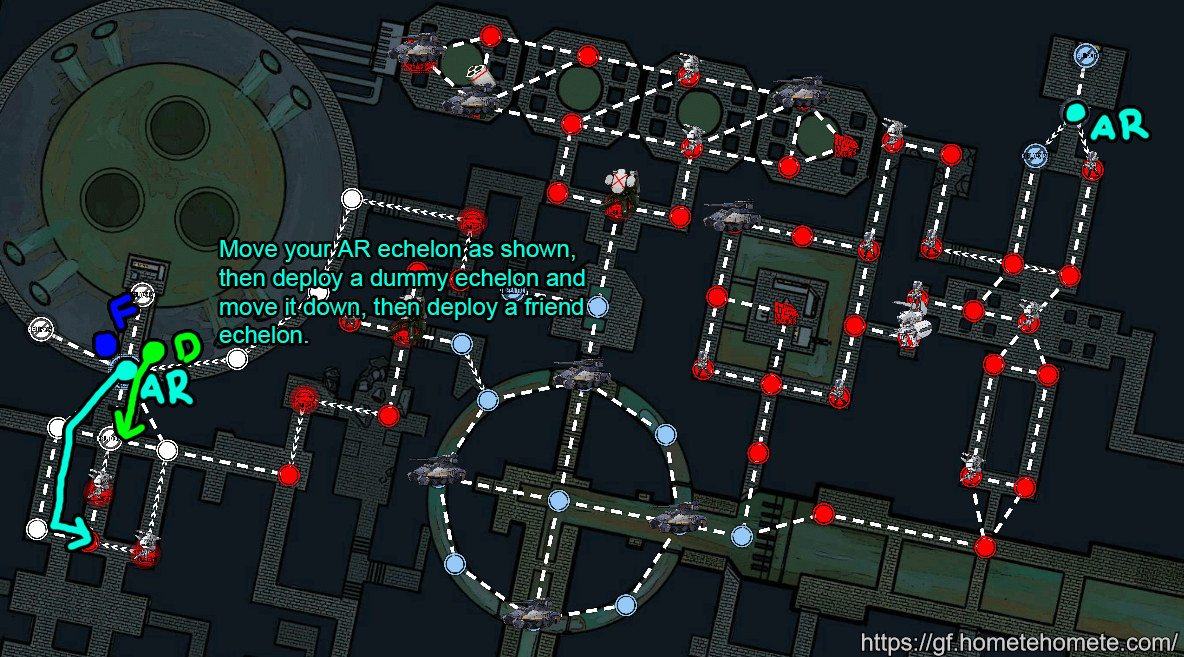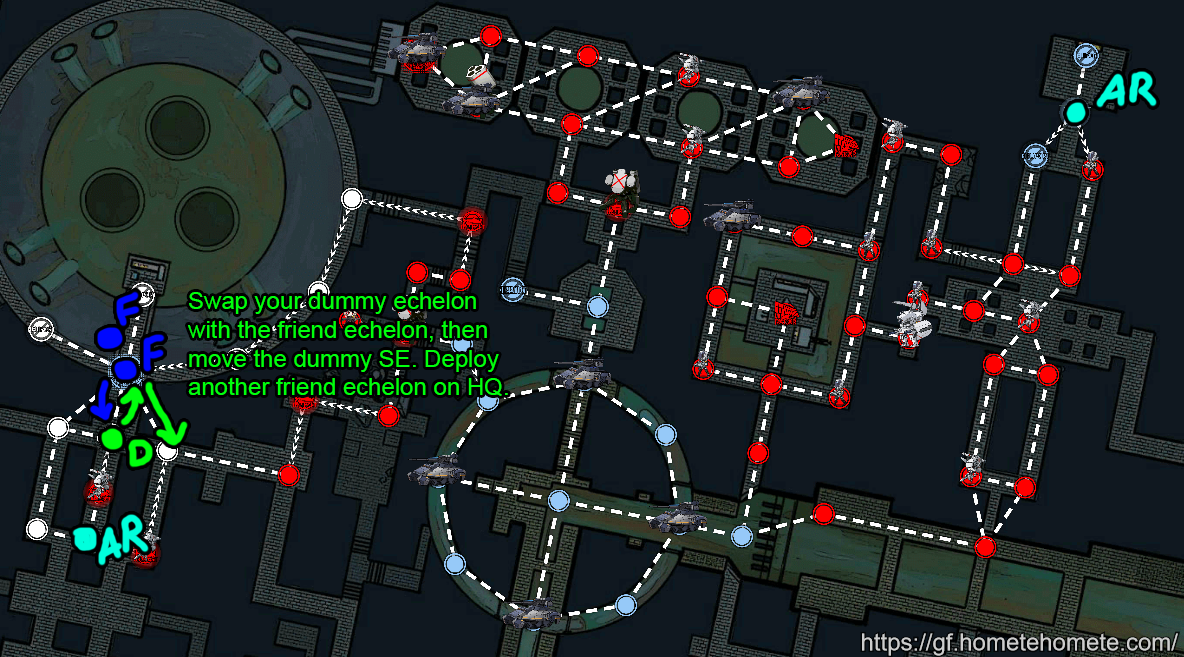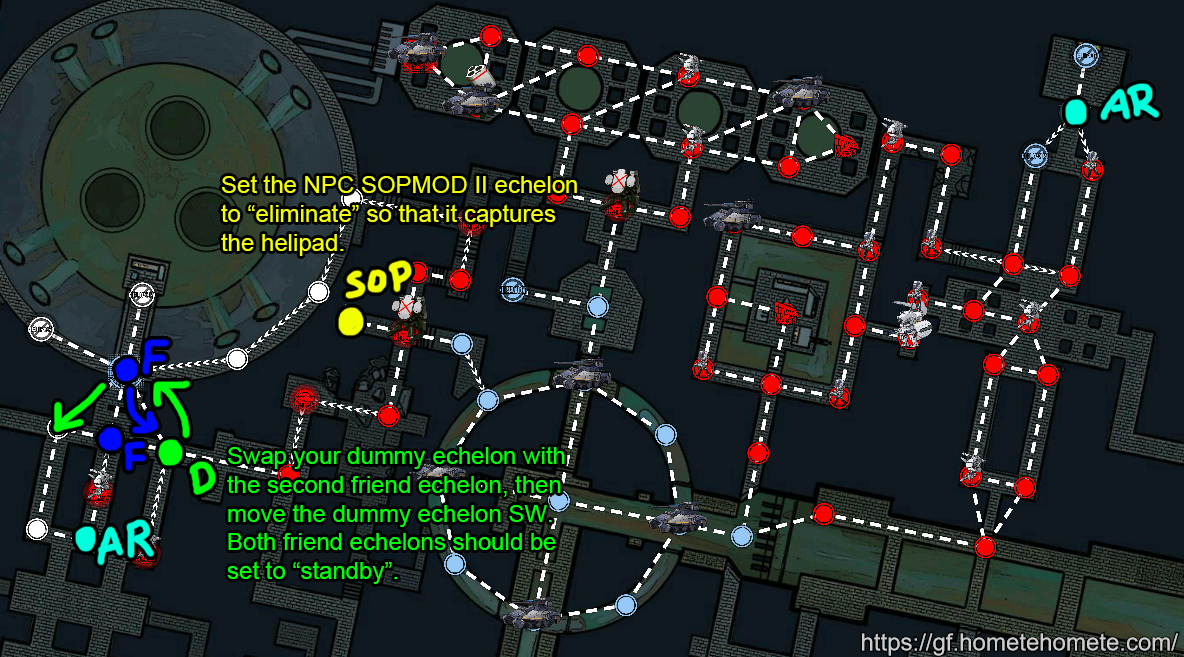 Turn 2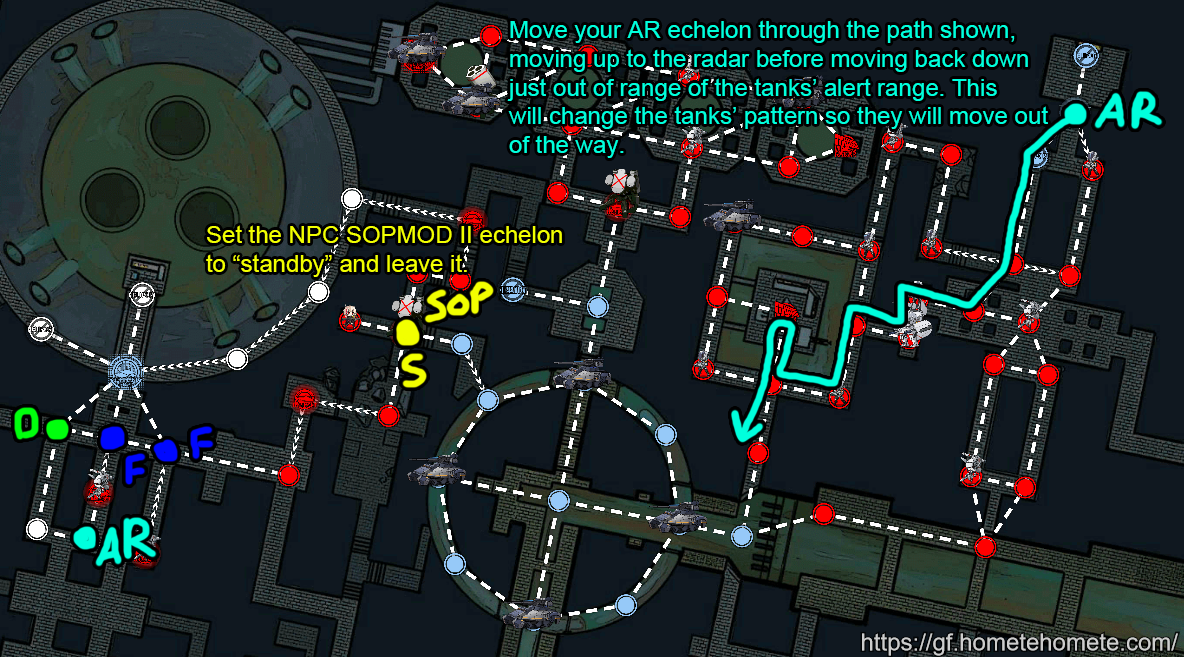 Turn 3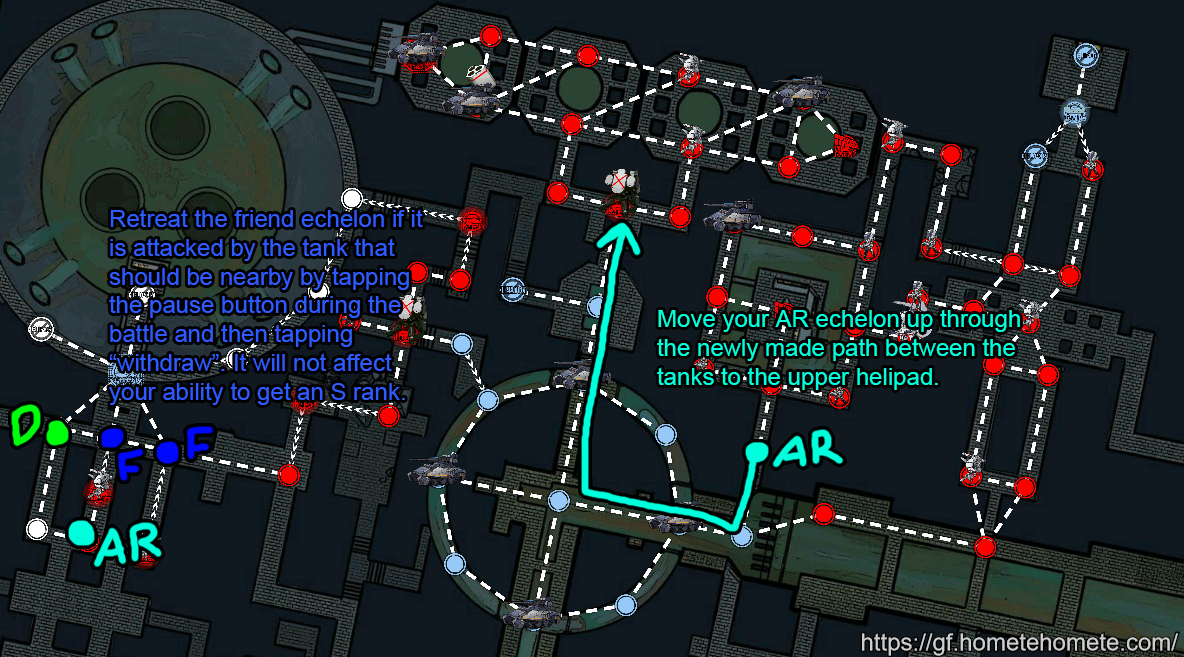 Turn 4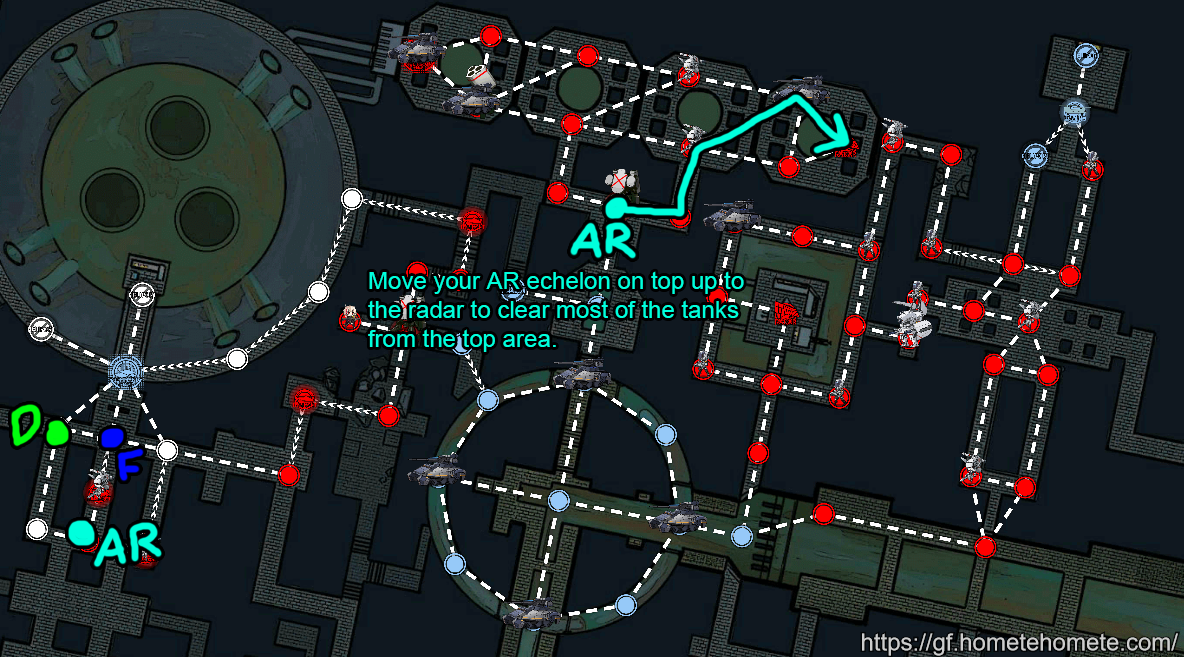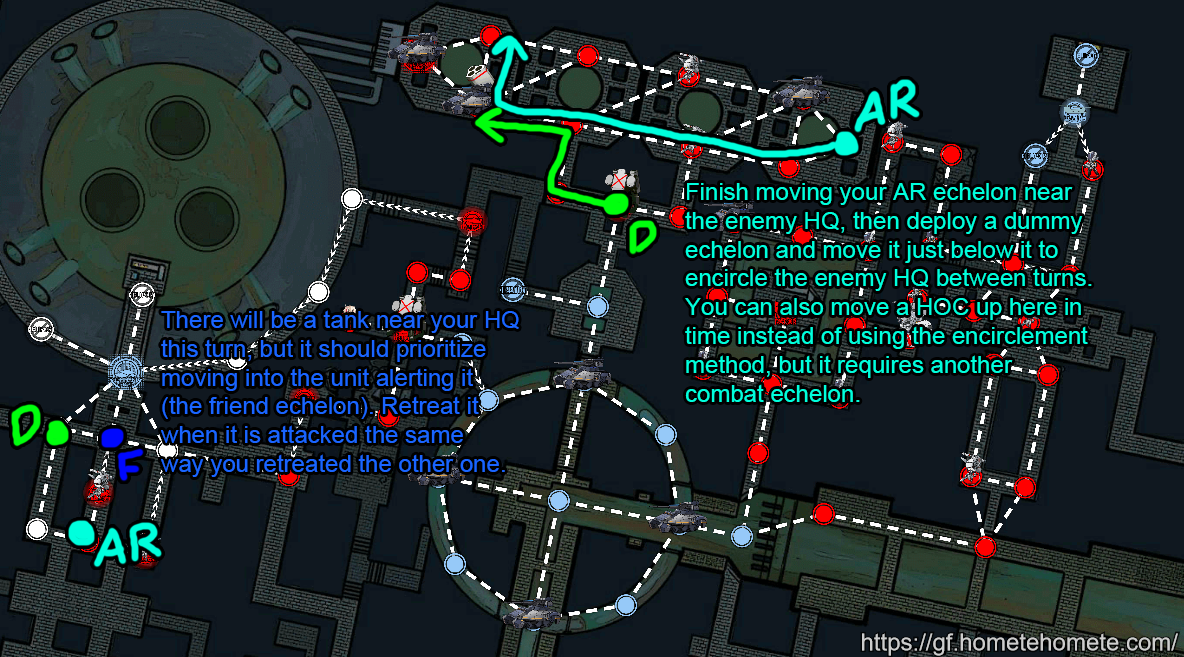 Video of this clear
---
Author: Miyako
Tags: S Rank