Chapter 11-6 S Rank Guide
PLEASE NOTE: The map position of the enemies will not be accurate, it is just there to show you where to move! If you need more visual aid, check the video for each clear which follows the same steps.
Requirements: RFHG echelon(1), dummy echelon (1), friend echelon (1)
Key to letters I may use in the images: RF = RFHG echelon (yours), D = Dummy echelon (yours), F = Friend echelon
This map is pretty simple, so there's not much extra that wouldn't fit in pictures I can really say. Just make sure you bring good rifles for the Doppels; Grape (Carcano M91/38) might be a good choice here. I just use a fairly average echelon in the video, so it can be done with a large number of things. If you have a hard time making it all the way up, you can use the Taunt Fairy skill on the Rodelero/Strelet echelons in order to save your handguns' HP for the Doppel echelons.
Turn 1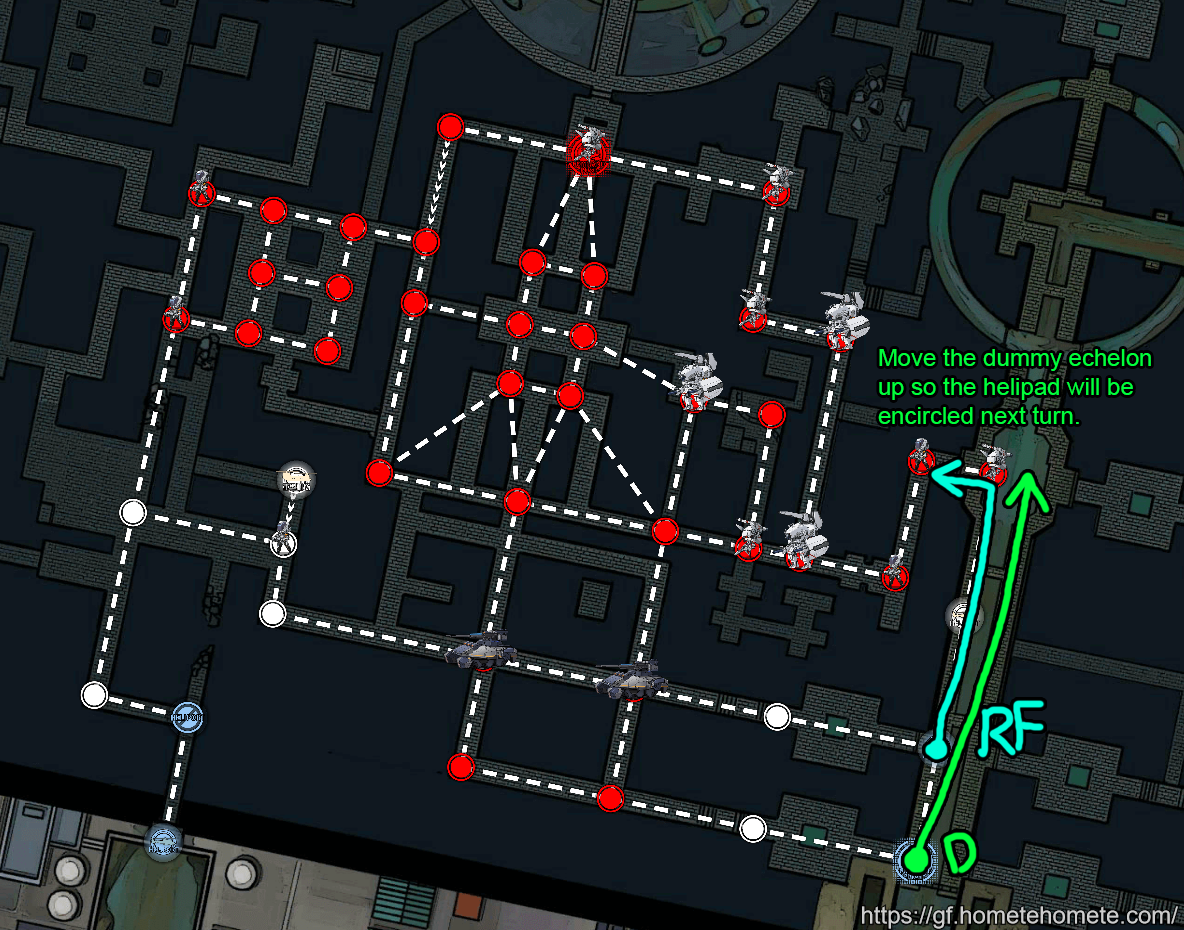 Turn 2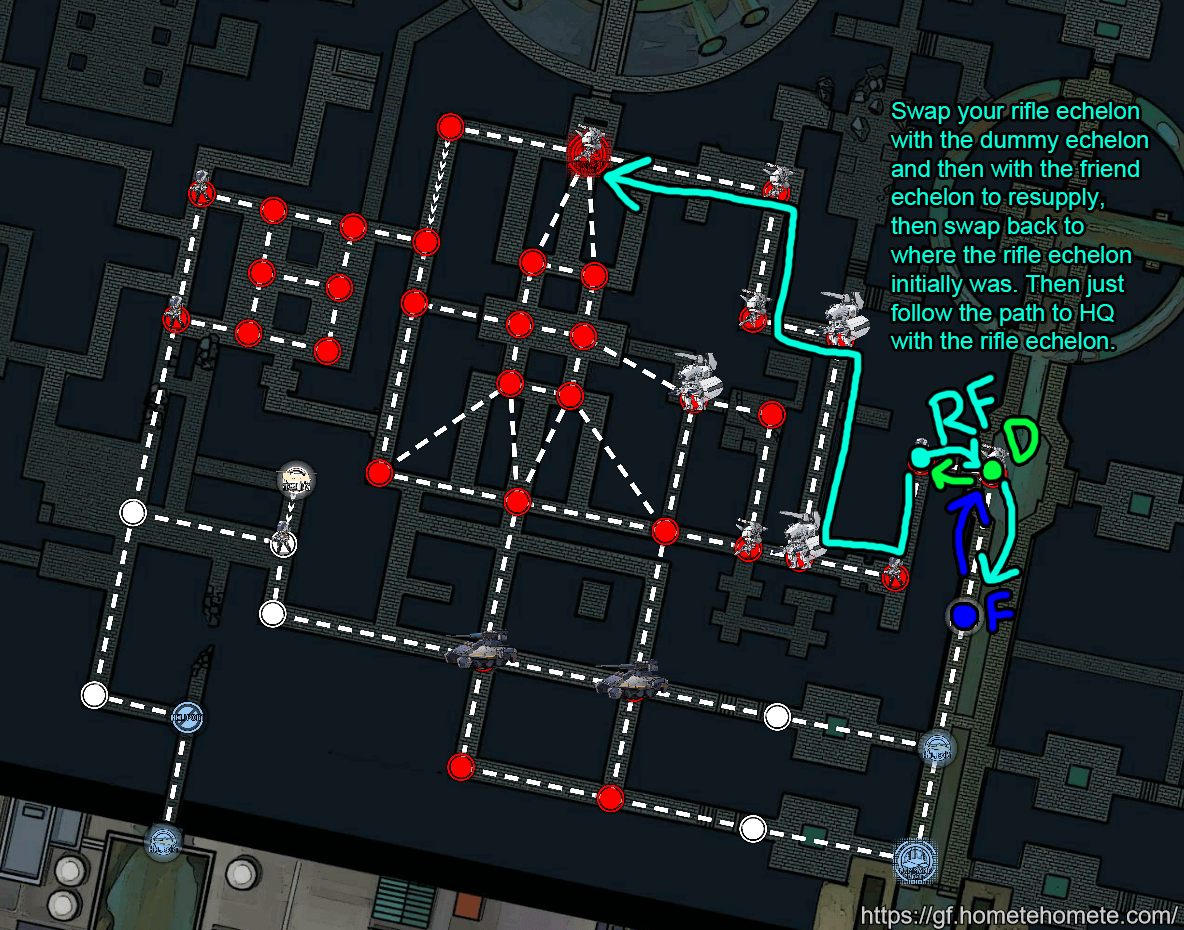 Video of this clear
---
Author: Miyako
Tags: S Rank