Fate
Normal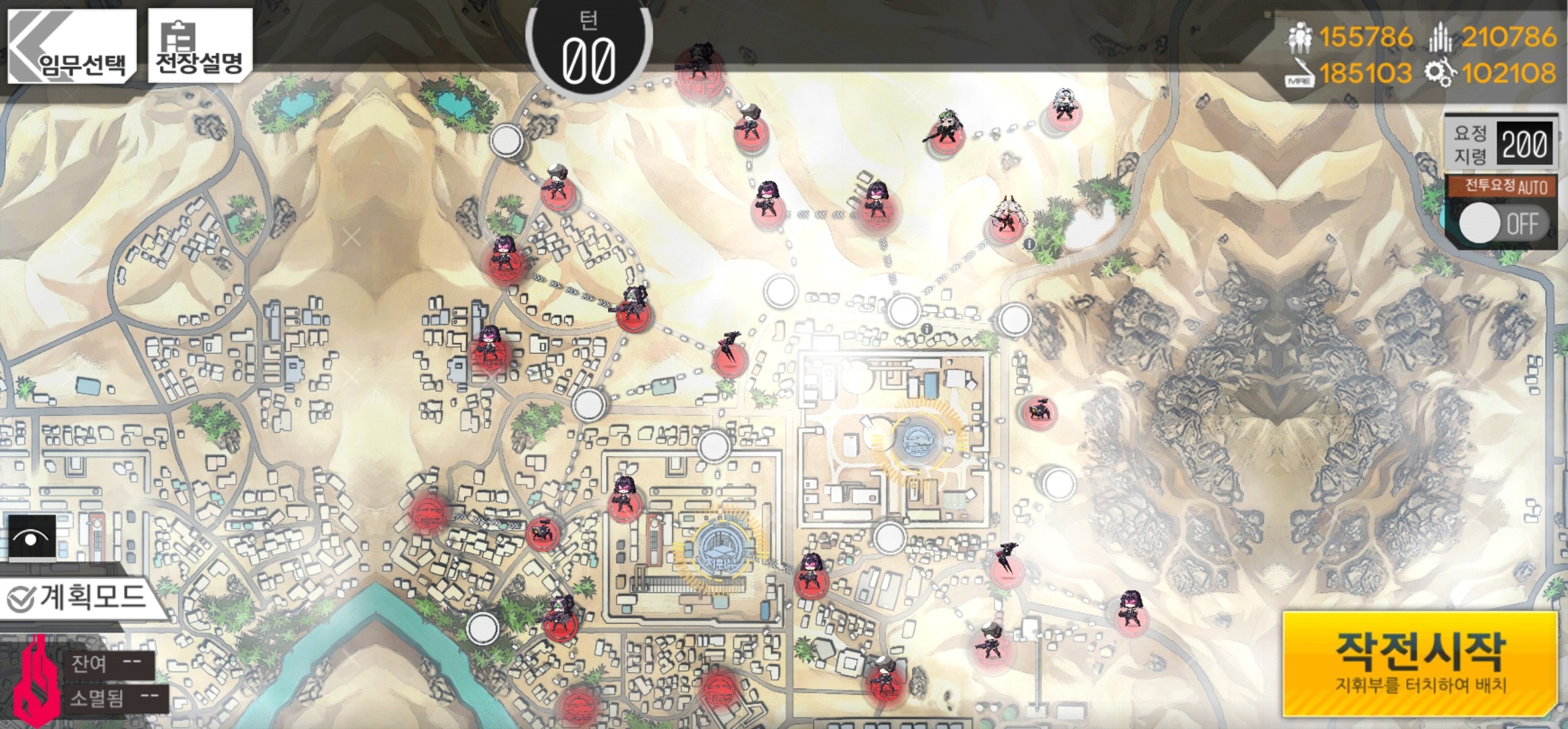 Objective: Capture enemy Command Center
Recommended Echelon(s): AR/SMG (x2)
This is a pretty tame map. All you need to do is rush the enemy Command Center while you defend your own Command Center. You can quite easily do this by while only moving the echelon on the starting Heliport. Leave the Command Center to be defended by whatever you leave there and just straight up planning mode run with your second echelon up to the Command Center to win. You can also go up from your Command Center, but this is less inputs cause you need to deploy a second echelon to defend it still. Laziness wins out!
---
EX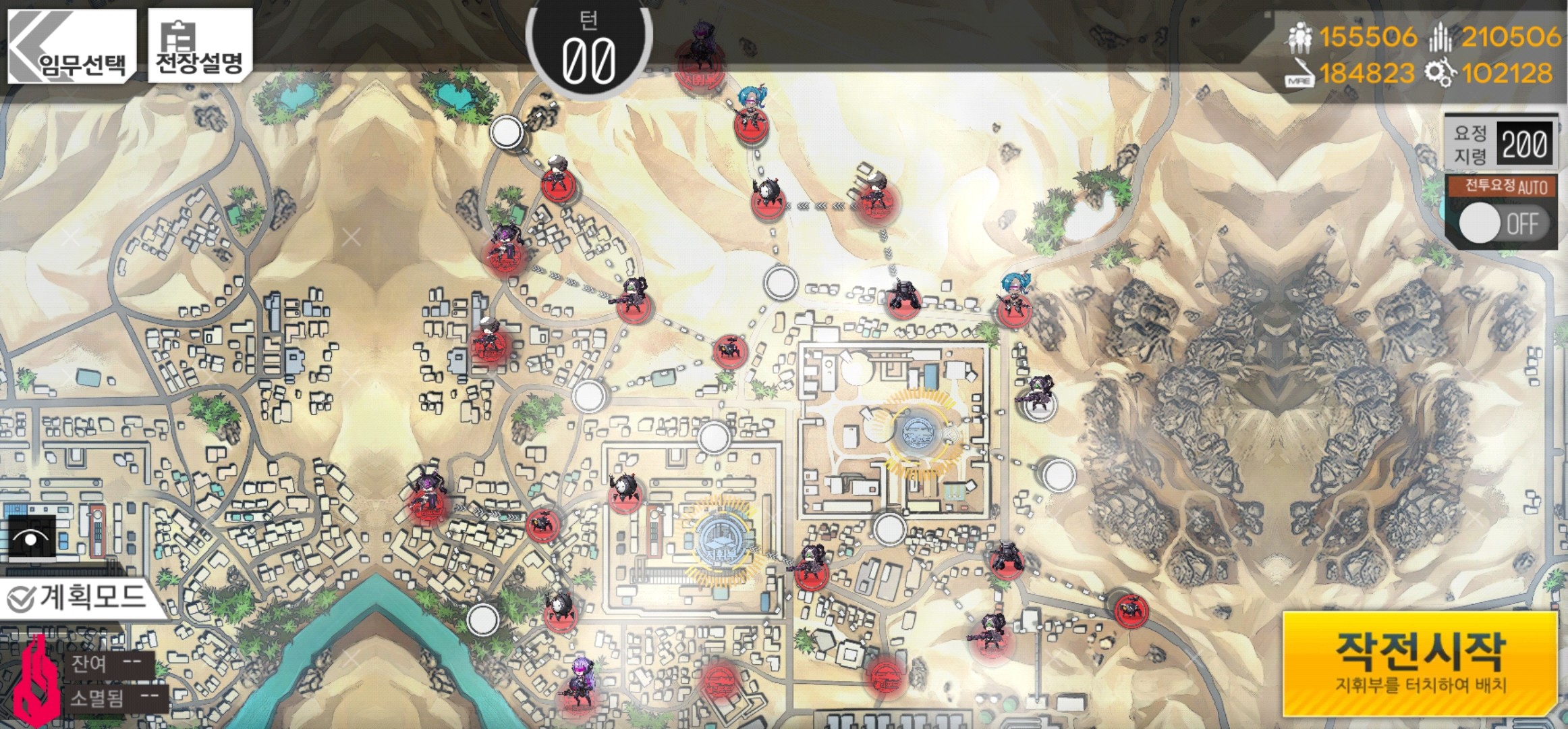 Objective: Capture enemy Command Center
Recommended Echelon(s): AR/SMG (x2), Dummy
Laziness does not win out here though. Unlike the normal route, going through the left doesn't work as well here due to the increase in the amount of enemies on that side. Sure you could deploy a dummy and swap to resupply, but there's always that chance enemy movement somehow just says "nah" and kills the run. So, let's do it right, I guess. 
It's still quite simple, though. All you need to do is leave a dummy on the Heliport for the extra AP, then move up towards the enemy Command Center. Be sure to deploy something to defend your Command Center since things will attempt to capture it.
On turn two you can finish the rush up to the enemy Command Center to finish out the map.
---
Videos of me clearing this map on normal and EX
Normal
EX
---
Author: Kazuki
Tags: DJMAX