Full Length Play II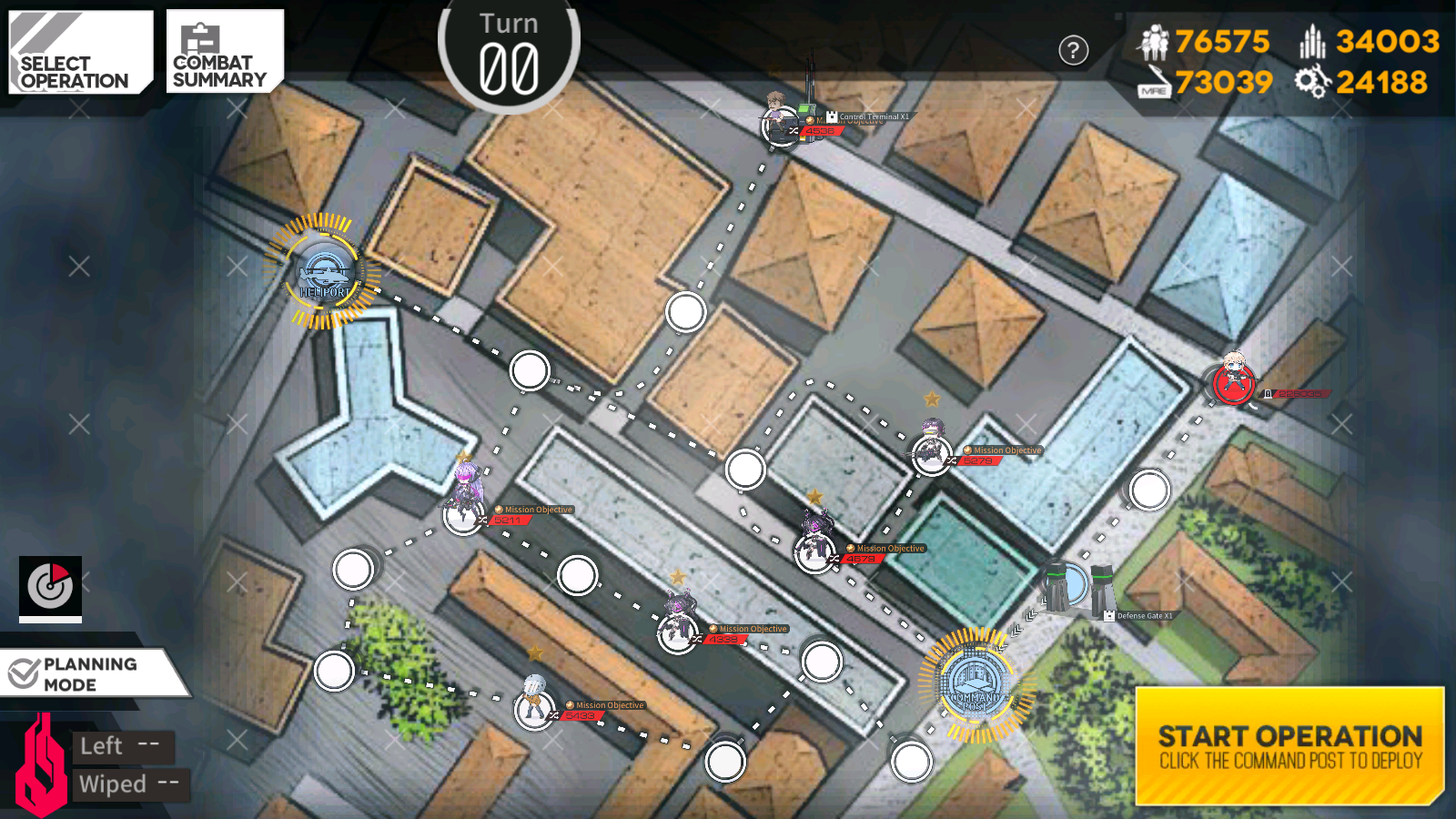 Objective: Elimination of all marked targets and do note lose the node the gate is on.
Recommended Echelon(s): AR/SMG, Dummy
While doing this map with just a single combat echelon, you want to try and clear one side of the map entirely. This way, you're not letting enemies capture your Command Center. You also need to deal with Rico coming in to take the gate node as well. However, we can just close the gate to prevent that. With that in mind, our main focus should be to close the gate while clearing any nearby enemies. 
To start the map off, we want to have our combat echelon start from our Command Center. On turn one, we want to clear out the two enemies on the top side of the map while also traveling to the console that activates the gate. On turn two, you can go over there and use it to close the gate, preventing Rico from ending your life.
After you've gotten that done, all that's left is to head to the bottom half of the map to clean up the rest of the trash. Kill them and end the map.
---
Video of me clearing this map
---
Author: Kazuki
Tags: GSG