Island Getaway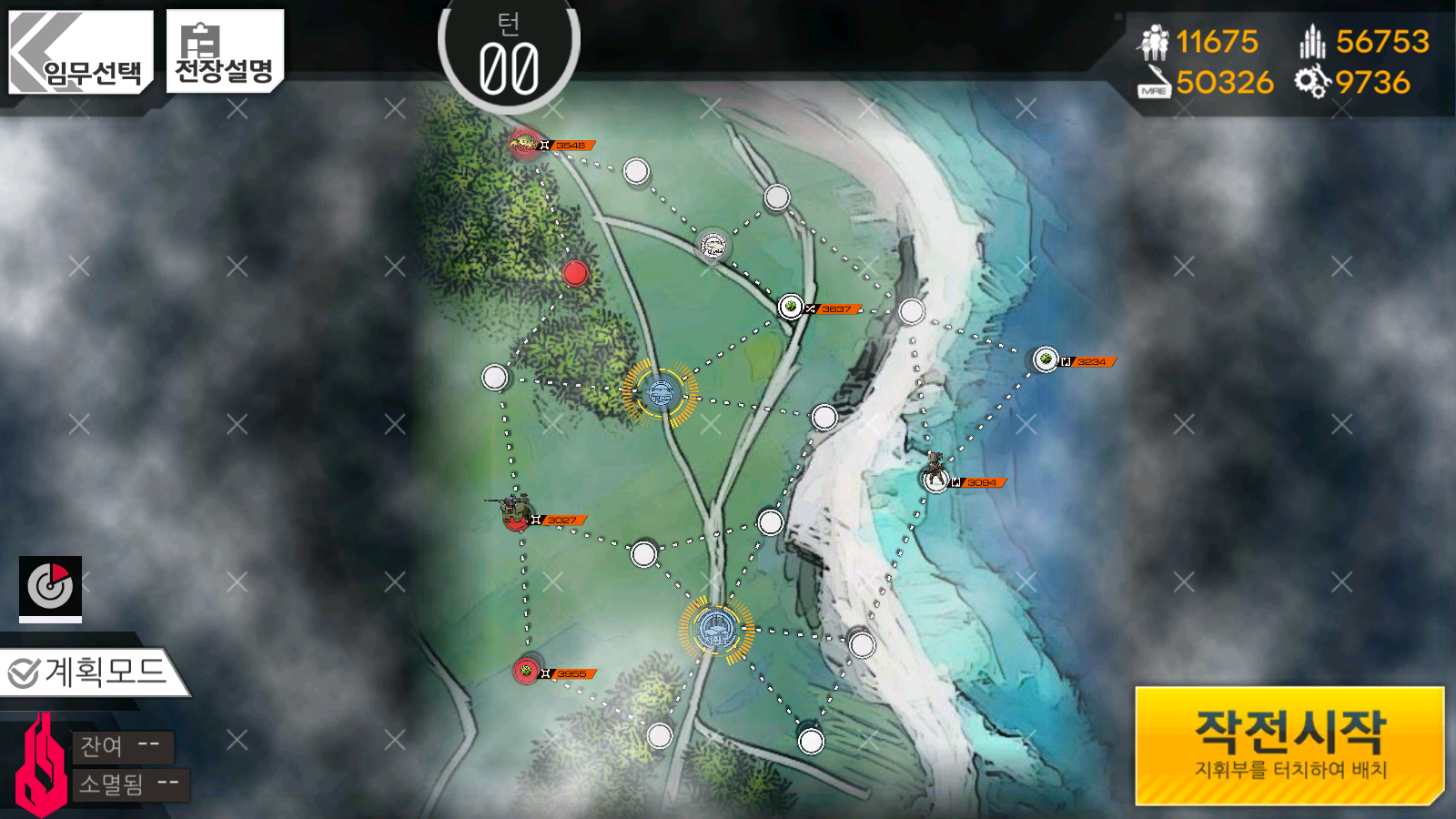 Objective: Elimination
Echelon Limit: 2
Recommended Echelon(s): AR/SMG, Dummy
The idea behind this map when you only have one combat echelon is to deal with enemies that could move around to disadvantageous positions first.
Deploy a dummy on your Command Center and deploy your combat echelon on the Heliport you start with. Then clear the two enemies north of that starting Heliport and take the Heliport the crab enemy started on. This will give you enough AP to swing down to your Command Center to defend it on Turn 2. Don't worry about the enemies on the right, their AI is set to patrol and they won't go anywhere. 
Turn 2, take your combat echelon down to your Command Center to clear out/defend your Command Center. Five AP should be enough to kill both enemies down there, although you may need to swap with the dummy echelon you deployed. 
After those are cleared, take out the patrolling enemies on the right side of the map.
---
Video of me clearing this map
---
Author: Kazuki
Tags: seasonal