Will Limited Event Dolls Return?
This question gets asked a lot, so once again, it's canned response time. I swear, I write more of these than actual guides.
Yes, limited event-only T-dolls such as FN Five-seveN, OTs-14 Groza, Cz-75 etc, do in fact return.
However
They will no longer necessary be "free" drops. There are a number of fates that await them, depending on how the doll was originally released.
4 Star and 3 Star dolls
These dolls generally get 2 fates: Event dolls of this rarity and below are every so often, added to the Heavy Construction pool (such as PSG-1 and Z-62), and will be available there. There's not much else to say about this besides "You can build them now." However, generally speaking, few commanders are thrilled to use LSC to try for them, and even less are thrilled to see them pop out when they are trying for shotgun builds. The other thing is that they get added to drop pools for both events and permanent campaigns (which are events added permanently to be played for story purposes, but with the majority of the rewards stripped away). Note, that this also applies to login rewards such as RPD and EVO3. Here for example, is G28 (a drop from the Arctic Warfare event) who is also available from the permanent Arctic Warfare campaign.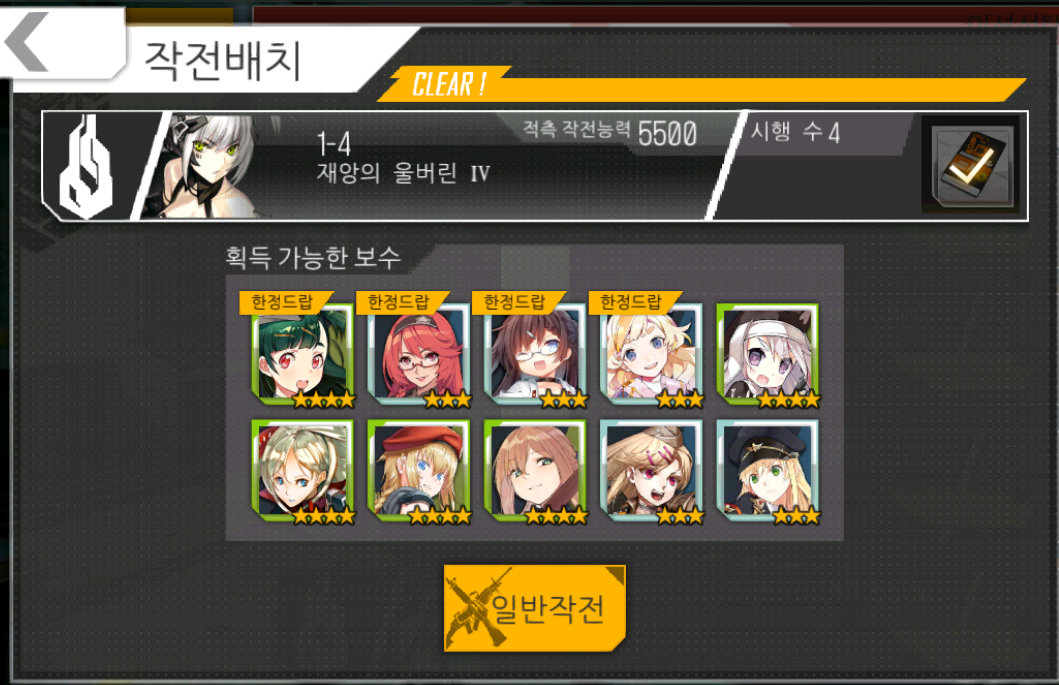 Note, and this is important, NOT ALL DOLLS WILL ALWAYS BE MADE AVAILABLE FROM ALL EVENTS/CAMPAIGNS. They generally cycle through them in events, and 4 star drops will generally be available from the permanent versions of the events they came from. This does not necessarily apply to the 3 star ones, nor to the 4 star clear rewards.
5 Star dolls
This is presumably the part that everyone cares about, which is why I made people go through the otherone first, on the offchance that people might actually read it. What happens is that they get added to the list of drops on major event maps and otherwise to event mechanics, such as boxes. How those work varies from one event to another. Generally, they cycle through them. As mention in the 3/4 star section, not all the dolls are always available in all events!
Here for example, is DSR-50 (a Deepdive event reward) available as a drop from Continuum Turbulence.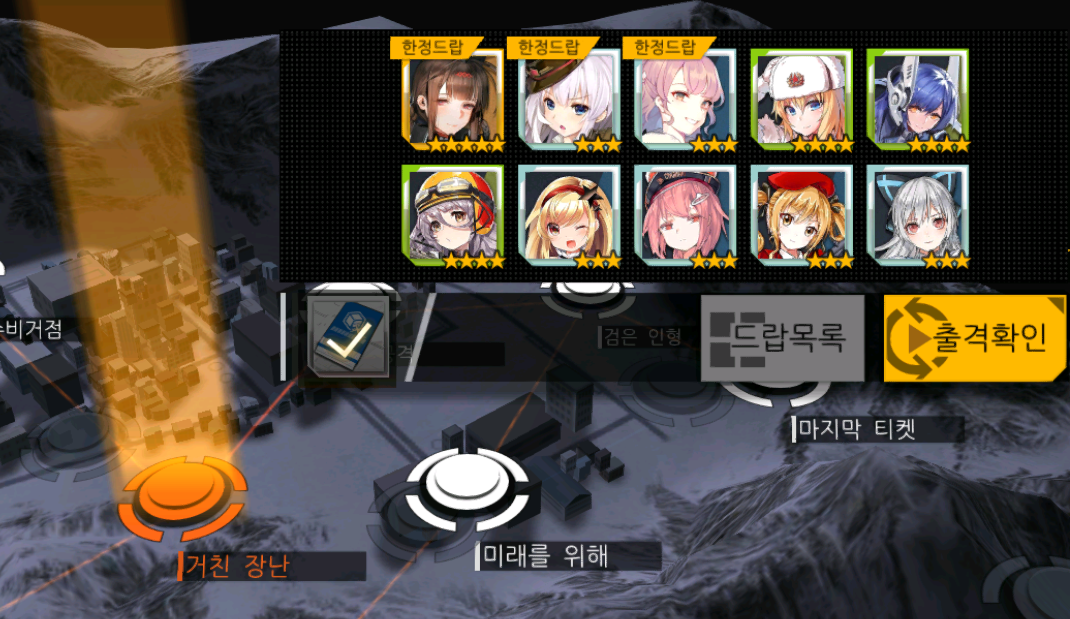 And here is OTs-14 Groza available from the Box mechanic also in Continuum Turbulence (you can guess which event was running on the server I play on when I made this guide).
So yes, you CAN get them again, BUT you will have to work for it now, as they're chance based rather than guaranteed rewards.

Also, 5 star dolls that are introduced as drops from a specific event (such as for example, MP7 which was a drop in Singularity) can also be added as permanent drops in the Permanent versions of the campaign (MP7 is available as a drop in the permanent version of singularity for example). There is also a chance for them to be added to the heavy production pool, but unlikely (literally only Mp7 is available this way). Note that this only applies to ones that debuted as drops, this does NOT apply drops from reruns (like 5-7)
Event Rerun
The holy grail of getting stuff. This happens EXTREMELY RARELY, but if an event reruns in its entire (for Example, Cube+ was a complete rerun of cube, but with a better drop table AND an extra chapter so you could earn yet another Groza), you can re-earn all previous rewards as if it were the original event. Don't count on this though, since as mentioned, it happens extremely rarely. And by extremely rarely I mean "literally just Cube+ and some minor ones, as all the major story events are instead added to the campaigns which strip them of rewards."
Rescue Events
Sometimes rescue events happen and they're available there. Thats just "beat up a designated boss and it has a chance to drop from there." Of note, a rescue event drop is a chance on top of their normal drop, so you'll know you have it if you see a second drop.
---
Author: Katyusha
Tags: Canned Response