How to set your Dorm Visitor type
So you want your adjutant to visit other people's dorms instead of your commander? No problem. For whatever reason Mica hid it out of the way because REASONS.
Go to your dorms and hit visit. Then hit "setting" in the upper right.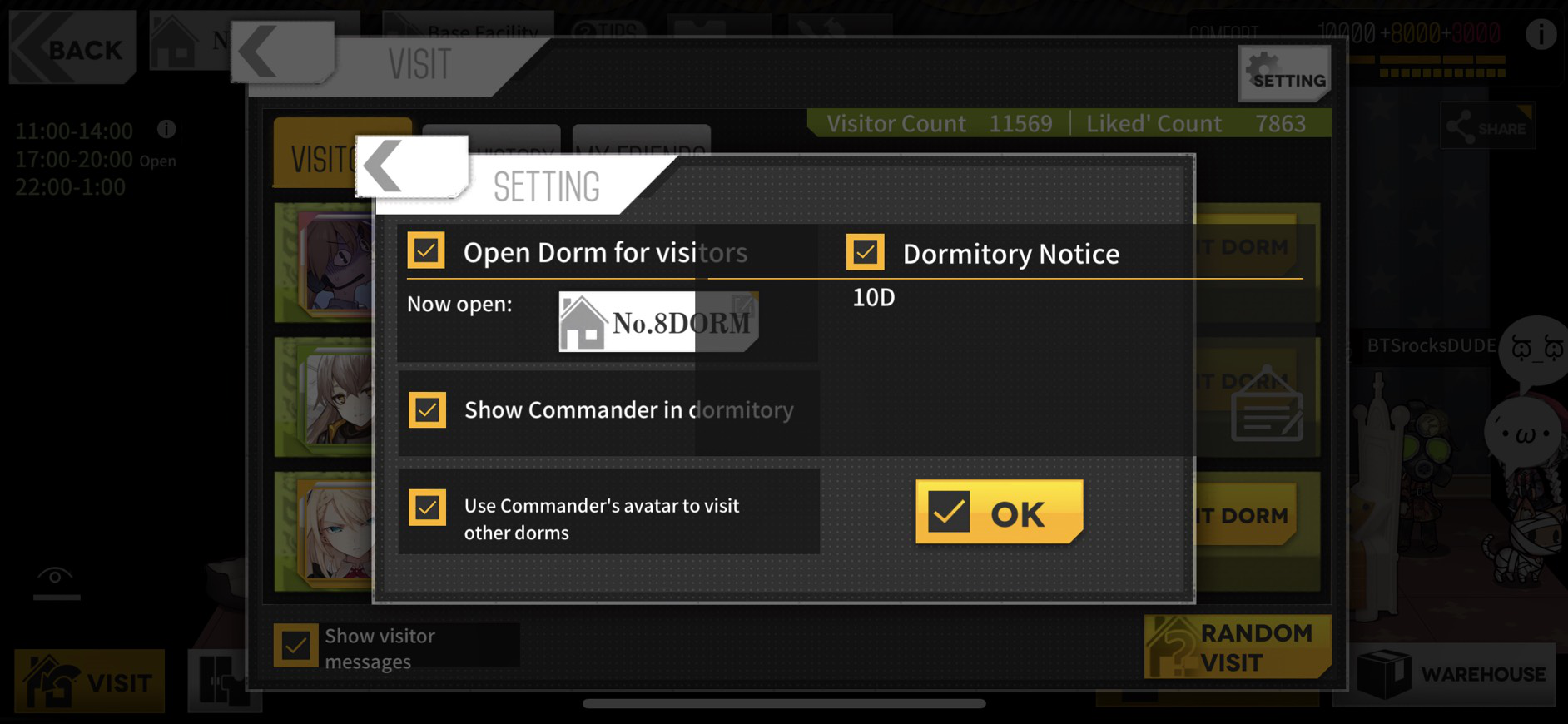 Check it off. You can guess which one.
...And yes the UI is fucked on EN right now.
---
Author: Katyusha
Tags: Canned Response I Cant Believe I Have To Write This