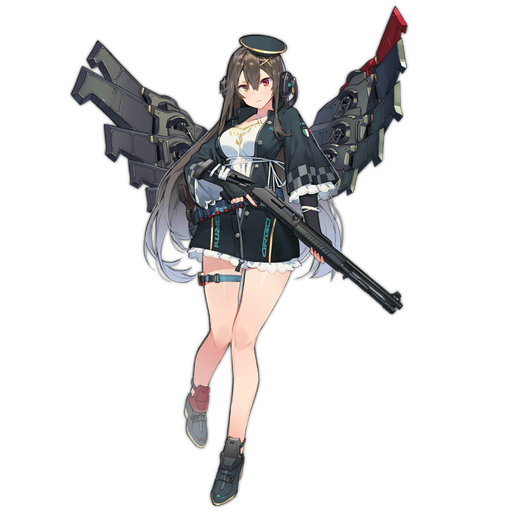 Benelli M1014 / M4 Super 90 – ★★★★ Shotgun
A Heavy Cruiser from Kantai collection that got lost somewhere.
Not a superlative shotgun, but has a decent aura for 2SG formations where she wants to be in the 3 position, because 20% firepower is nice if you absolutely need a second shotgun and have no room for an HG. Her skill would be better if it didn't have such a godawful startup time. Like SPAS, her armour is not exceptional.