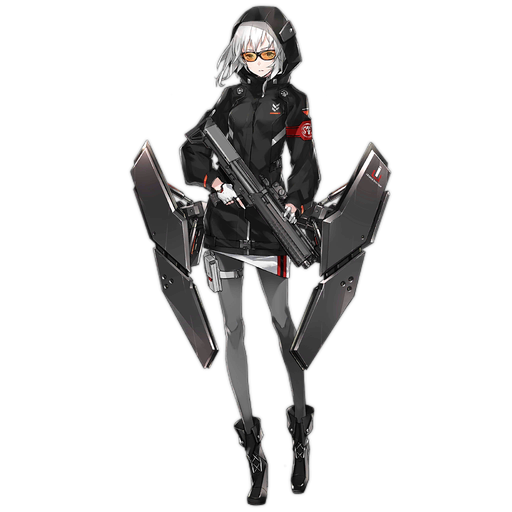 Kel-Tec KSG – ★★★★★ Shotgun
Has the highest armor ratings among shotguns in the game, but has low firepower and lower-than-normal (for a shotgun) HP. With her skill, equipment and some buffs, can easily hit 60 armor rating, letting her take a stream of 1s from bosses that would do 5 or so damage to other, lesser armored shotties. Unfortunately the lower HP means she's slightly weaker vs enemies where all SGs take only 1 anyway (not significant as those will mostly be mooks), but she'll be one you want for the highest firepower enemies.
Additional Notes#
Dusk's Notes#
With all SG skills active, KSG does not actually have the highest armor, as her skill is the "Armor + EVA" version instead of M590's pure Armor version.
However, it's only a 10% armor loss and is active only 6 seconds every 16. Not to mention she has better base armor, and even if not by much, the significance of the difference increases after it's amplified by other Armor up sources like Fairies or FP debuffs from HGs.
When the enemies get super dangerous, having the capability to tank 1265 hits is actually ridiculously good. Overpowered, even. Basically the reason why you see enemies with super high AP running left and right, but the current armor system is flawed anyways.