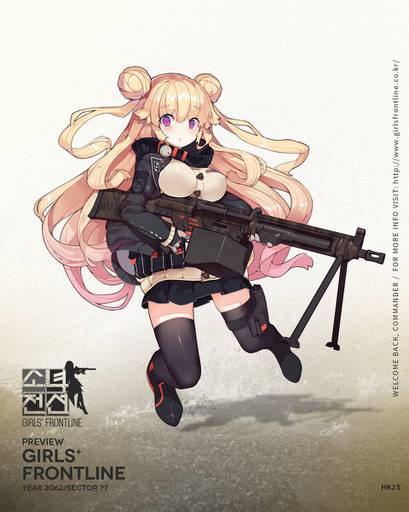 Heckler & Koch HK23 – ★★★ Machine Gun
Yet another poor doll whose only notable trait is "lewd art." So forgotten that the most common reason she comes up is "mistaken for HK21."
Pretty much useless aside from her tilebuff, except even that is questionable since other MGs can fill that role. There's simply not much to say about her besides that not even most HK fanboys care about her very much.