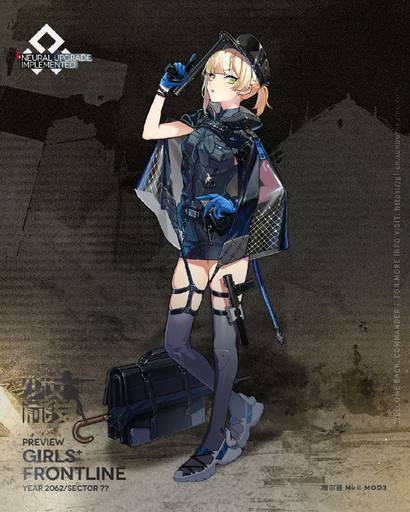 Welrod MkII Mod – ★★★★★★ Handgun
Yes yes, she can finally help tank. Yes her unique gear gives her armor. But let's get this out of the way early, Welrod IS STILL NOT A TANK AND SHE IS STILL PRETTY SQUISHY. The actual tank is her damned umbrella shield, which works similarly to Agent Vector's shield, only better, and is an immensely powerful tanking tool that can, at max, ignore low end damage (24 or below is basically meaningless) and will take at least 15 shots while it's active.
The doll herself is still squishy as fuck when exposed to enemy fire though.
Also her tiles change completely when modded so take note of that.