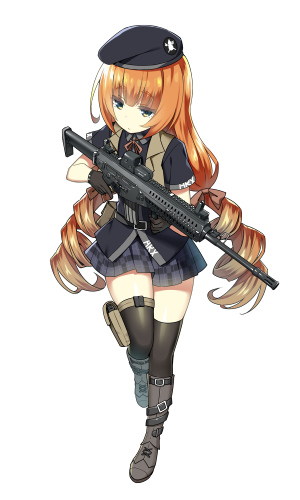 Beretta ARX-160 – ★★★ Assault Rifle
She's a nonstandout grenadier, and those are basically all meh. Technically she's similar to FNC, except she only comes from events and heavy construction so by the time you get her you will have better ARs.
Additional Notes
Dusk's Notes#
You don't need that many AR grenadiers and there are better options. If you want a budget AR grenadier use SOPMOD, which is "budget enough" and "you want to train her eventually anyways".