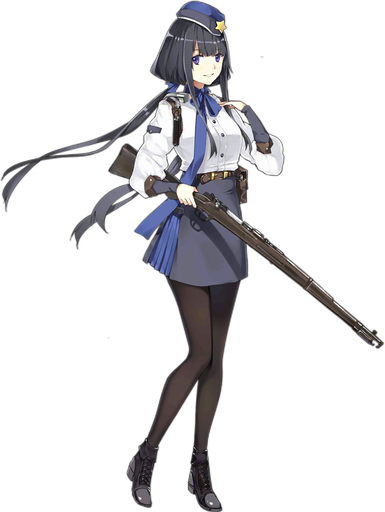 Type81R Carbine – ★★★ Rifle
A 3* G43, except DPS is abysmal during the day and she's not actually better than G43 at night. And is 3 star. ...And unlike 1919 and MGs, you dont have THAT big a shortage of rifles you can use early on.
Additional Notes
Dusk's Notes#
Another unit with a somewhat usable skill but terrible stats. 32 base ROF (20% less) gives her worse post-skill ROF than G43, and 10 FP does not really cover that difference. 
Having 20 more ACC is nice in some cases where enemies have both armor and evade, but at that point she is a low power unit with a long ICD against enemies that you need to kill before they blast you. Maybe she might work, but you'll likely be blasted by those Gundams before she does enough damage to cover the difference between her and a standard RF (takes 11 seconds against a daytime RF with the same rarity and stats)