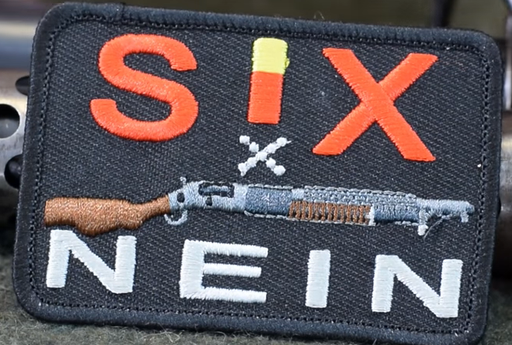 Winchester M1897 Trench Model – ★★★ Shotgun
I want to say good things about this doll. I really do. It's an iconic shotgun with a hella rep and even got accused of being a warcrime. The rep is exaggerated, but not entirely undeserved.
Her design is... blah. Trench Broom apparently = shitty maid.
But are her stats ok? ...Eh, they're alright. Like the real thing they're serviceable. The tiles are passable (not great, but its 50% acc on a shotgun which helps some MGs) and she has passable HP. Her armour is a little low due to her 3 star nature, at 21.
Not the worst thing ever, but far far from your first choice. Mae would probably not take her into battle.