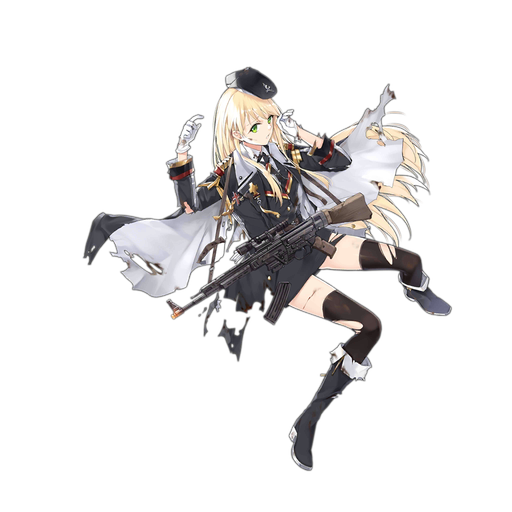 Haenel Sturmgewehr 44 Mod – ★★★★ Assault Rifle
Aka StG44… Mod.
Behold, the power of a mod that tries to power her up but leaves her suffering from the exact same problems she did to begin with. Her firepower isn't boosted enough, even with the special equipment. Her skill's initial cooldown is still eight seconds, and you still don't get much bang for your buck.
Base version has a separate entry if you're not depressed enough yet.