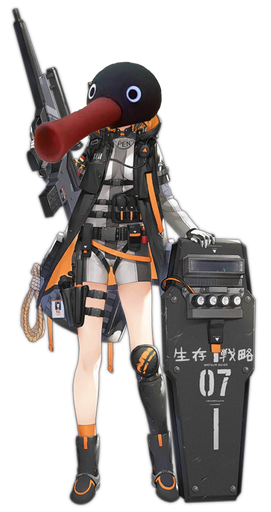 CAWS – ★★★★★ Shotgun
G&K's equal opportunity things means even penguins are accepted, I guess. She has a finnicky, slow, and generally not reliable shield. On the other hand, her gimmick relies on having shields.
She relies quite heavily on outside shields if you want to use her gimmick, so stuff like SAT8 and LWMMG mod will come in handy if you want to do so.
However, while she has good armour, her HP is the worst of the 5 star shotguns, and she doesn't have particularly good tanking gimmicks. She's usable, but probably wont be your first choice unless you want to use her gimmick that badly for whatever fucking reason