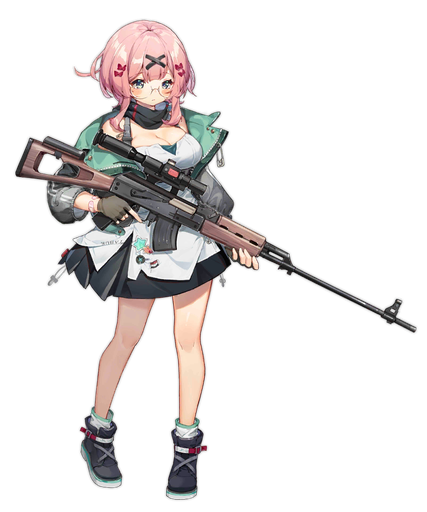 Al-Qadissiya Tabuk – ★★★★ Rifle
A Zastava AKM turned into a sniper rifle because Saddam is a genius… or… something.
+55% damage against regular enemies is 2* tier, close proximity brings it up to 70.5%, which is okay-ish and 4½* tier, but also means you have enemies closer than you probably want to have. Her stats are also only average for a 4*.
Might be useful if you literally don't have anything better and need to pad echelons, but might as well raise an M14 dupe instead.
Her skill also changes targeting, which can be useful sometimes… but we'll eventually be getting a much better rifle for that purpose with the Liu.