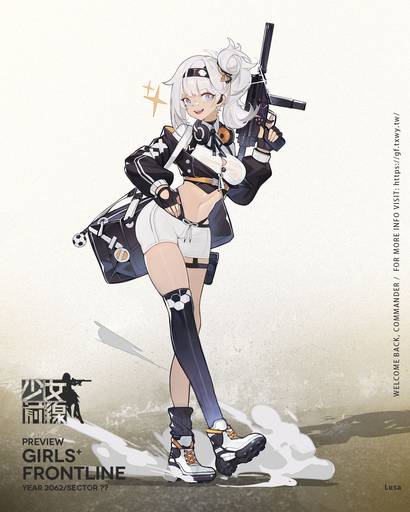 Lusa – ★★★★★ Submachine Gun
Honestly the part you care about is the damage reduction and taunt, which can be useful depending on the type of enemy you're fighting. She wants very much to be the off-tank, in a classic ARSMG formation, and actually has decent tiles for it.
She is NOT for normal use due to her awful DPS, but the taunt can be useful vs certain enemies in the distance to keep them from interfering with the fight (for example, the new model Army tanks). The taunt can also affect random-target type enemy attacks.