Operation Rabbit Hunt 1-2
Intro#
It's recommended that you pack a second echelon for this map. Otherwise it's just a slight step up from map 1's difficulty.
---
Map/Strategy#
The objective for this map is to take the enemy HQ.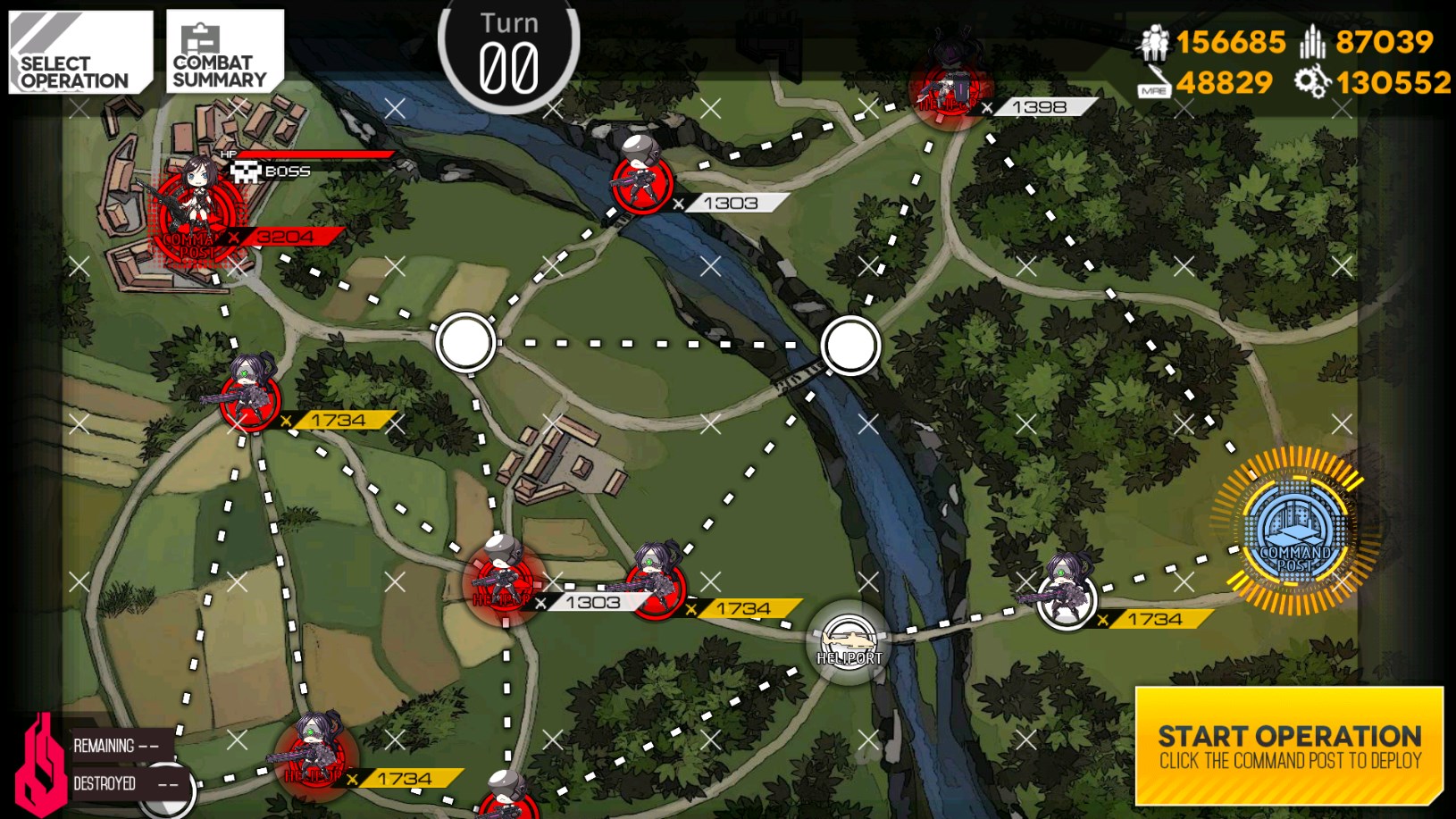 This should be a simple two turn victory assuming you take the helipad north of your HQ. If you do that on turn one and deploy an echelon to defend your HQ, turn two should just be moving to Intruder to take the enemy HQ.
Intruder is what drops Seithr on this map. Clearing this map 3 times a day is key. 
---
Video of me doing this map#
---
---
Author: Kazuki
Tags: Operation Rabbit Hunt