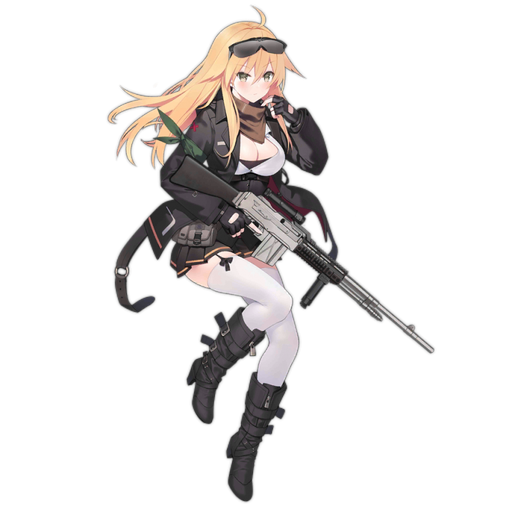 M1918 BAR Mod – ★★★★★ Machine Gun
There was a two-year span where BAR Mod was unquestionably one of the best MGs in the game between her great skill and super good early reload cancel frames, that even resulted in debates over whether or not to use an ammo box for maximum early burst. EN skipped that period entirely and introduces her alongside one of her replacements.
Now, she's still decent at first mag fire, but she's really expensive for this, essentially making you pay for a full 4-star Mod for slightly better performance than M2HB. In the long term, she's outperformed by Lewis, who is introduced in Isomer.
So yeah... she's been replaced at half her job and she's really expensive to build up for the other. If you like her a lot though, she's not the worst Mod to spend on.