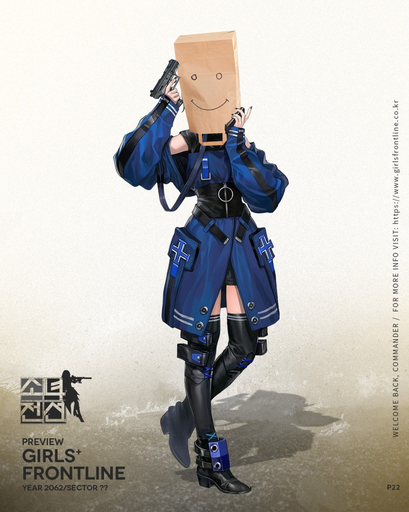 Walther P22 – ★★★★★ Handgun
One of the more maligned, design-wise, of the Infukun rangers. As a character, she's OK I guess. As a design, she's not as good as the rest of the stuff Infukun made before he left Mica (G11 is peak Infukun). As a unit... she's actually kinda crazy, with a buff for every occasion that makes her one of the best and most flexible T-dolls in the game. Shields for the front, Damage for the back, Acc and Eva for the middle row in case you need that. If you could only get one doll from Isomer from farming, farm this one. Seriously.
If she offends your senses that much, stick a paper bag on her head.