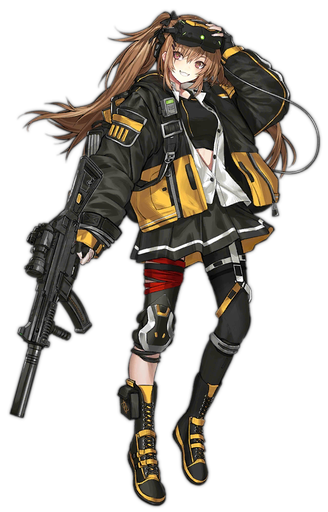 Heckler & Koch UMP9 Mod – ★★★★★ Submachine Gun
On one hand, she's actually not bad, being a flashbang unit with a solid backup skill (If it's vs. a boss, she becomes a shielder tank instead with some minor evasion buffs) that also helps kill mooks faster. On the other hand, she has a mod3's price tag and opportunity cost, at a time when there's lots of nice mods running around.
If you already have a nice set of mod3 dolls, go ahead. If not, consider saving it for later.
...Oh, and you can save yourself the trouble of getting her mod equip. It's kinda pointless on a tank.
Her previous iteration can be found here