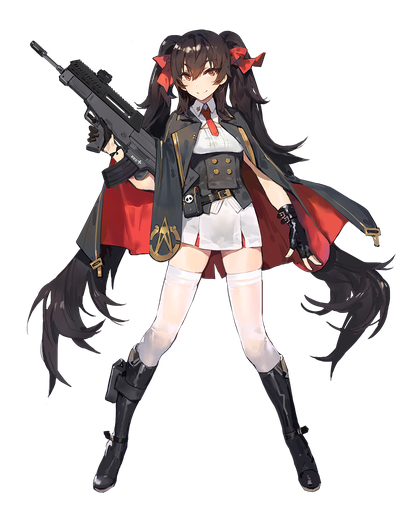 QBZ Type 97 – ★★★★★ Assault Rifle
RoF version of Type-95. Can be better than her sister depending on buffs. Keep away from armor units. Do be careful about overfeeding her RoF buffs as its easy to cap it. Feed her firepower instead - she does well with those.
Additional Notes
Dusk's Notes#
Her ROF actually gives her a 53% DPS boost due to breakpoints, instead of 50%. This is mainly how she is better than G41. 
Until light armor becomes more and more common. Then yay.