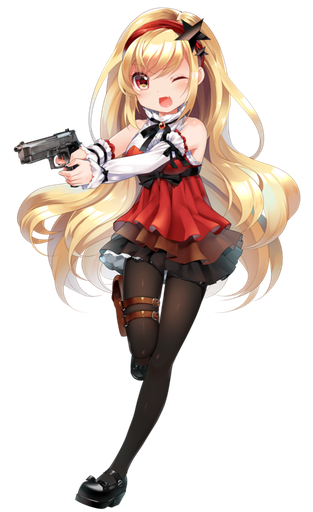 United States Pistol, Semiautomatic, 9mm, M9 – ★★★ Handgun
AKA Beretta 92FS. Stun Grenade Option in HG, low priority but still good to have an option of stun grenade. Not actually important to keep since lolsupercommon, but sometimes, you just need a handgun and a stun grenade and only have 1 free spot open. Her exclusive doesn't change this, she's still in the same utility spot.
Also sends you to jail.
Additional Notes
Dusk's Notes#
Nice to just have one of her around just in case you need her in a way that is mentioned above. Often you don't though.