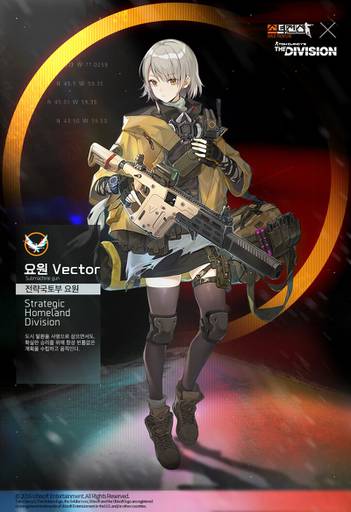 Agent Vector – Special Submachine Gun
She's not the worst tank, but she's expensive to raise, and she needs her ability active to really tank. Unfortunately her base ability is meh, meaning she needs all three of her special gear equipped to be actually any fucking good. With her gear, she's acceptable, with alright uptime, but her barriers are inevitably going to fail and while the evasion boost is nice, the game has other tanks that are just as good. Still, if you must use her for some reason, there are worse tanks... provided you have the gear for her, anyway.
So make sure you have her gear equipped and leveled, or don't even bother.