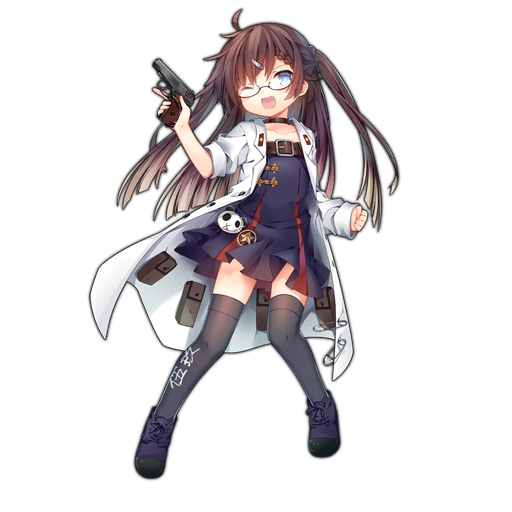 Type59 Handgun – ★★★ Handgun
Chinese Makarov clone. Similar job to SPP-1, but less boosting your side's acc and more on lowering the enemy's evade. With fairies coming up, not quite as important anymore, but may have use if you need enemy EVA down.
Additional Notes#
Dusk's Note#
ACC is a stat that is hard to quantify, and the effects varies between maps, fights and enemies. That being said, Type59 gives +500% ACC at night with her skill and tiles, allowing RFs to reach 60% ACC at night, which MIGHT be useful agianst high armor high EVA enemies. Just note that she has an initial cooldown of 6 seconds, and 15% ACC for the first 6 seconds still means that you do nothing agaisnt super high EVA. 
Also note that 6 second initial cooldown means that you can't use MG dakka at night, otherwise it would be interesting agaisnt 20 EVA 200 Armor enemies. 
Don't bother with her unless if you love maths and is at the super end game level with everything already ready. There is still no content where she is anywhere close to essential.