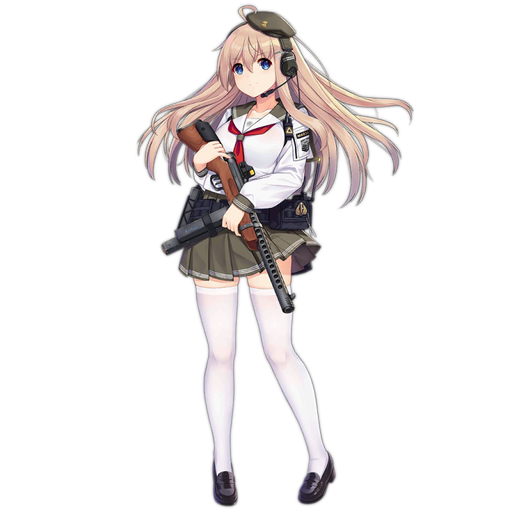 Beretta M38 Mod – ★★★★ Submachine Gun
For the massive expense of bothering to Mod her and get the second skill to lvl10, you get... a weaker molotov skill than Skorpion's at lvl1. Great?
On one hand, it has the same range as the flashbang grenade. On the other hand you paid the data, exp, and core costs for a Mod. Also, the firebomb goes off the same time as a flashbang, so it's slower than normal molotovs.
Yeah, honestly I forget she even existed.