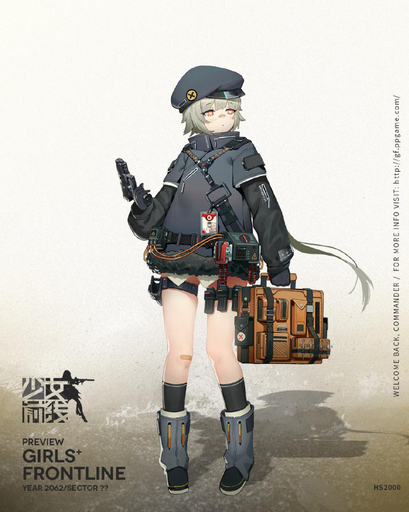 HS2000 – ★★★★★ Handgun
The weirdo, mildly creepy sweet potato. Honestly one of Waterkuma's better designs too. All sorts of adorable and frankly, the best shields you can get. Full party, 42-point shields, with stat buffs if the shield survives. The big thing is she can shield the whole echelon unconditionally, which helps massively for certain attacks like Doppel missile swarms, and can even negate them entirely with a bit of luck, or if you're using FP debuffers. As a result, she's a vital component of many weird teams purpose-built to kill some cheese enemies.
Farm your damned boxes and get her.