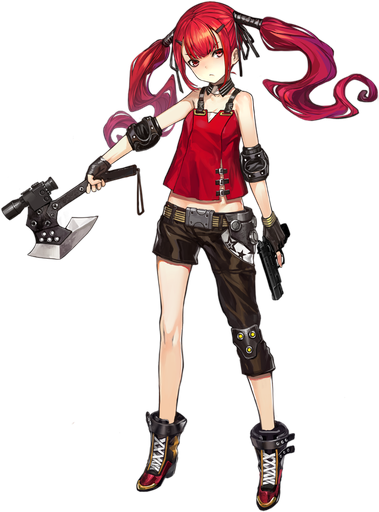 CZ75 – ★★★★★ Handgun
The original Wonder Nine, she has... absolutely nothing in common with any of the other wonder nines in the game, instead opting to have a Tactical Throwing Ax which is more useful than her other gun. Basically, she's a bamboo spear unit in handgun form. Surprisingly good damage for such low base ATK if teamed with the right support squad. Seems niche, but she can actually 1-shot some bosses if setup properly.
Additional Notes
Dusk's Notes#
Just do your maths before you meme with her. If you don't want to do your maths, make someone else do it for you, or don't meme with her.