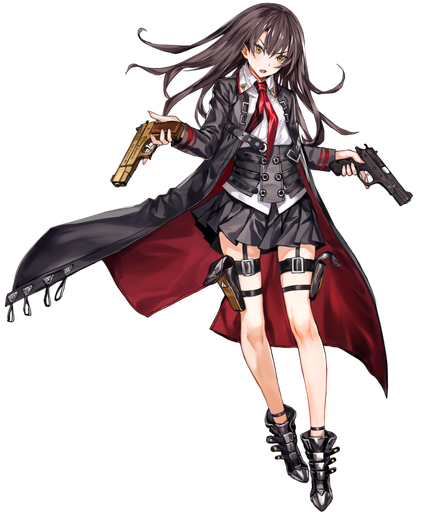 Norinco NZ75 – ★★★★★ Handgun
Another fucking CZ-75 clone, this time from China. Unfortunately for her, her buffs and skill are all over the place, and most of the time you're better off with a more focused HG – Type92 gives you a lot more dodge and not significantly lower DPS, Grizzly gives you a whole fucking lot more DPS, Welrod is a better debuffer, etc.
She has some uses but generally, you have a specific idea in mind where you need everything she offers at the same time, and will probably not need me to explain what your exact need is in such a case.