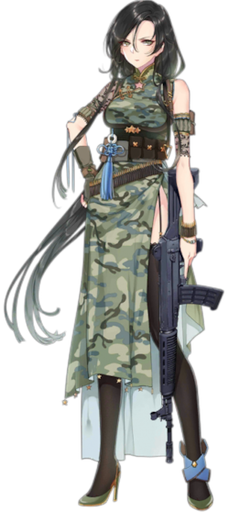 QBZ Type-03 – ★★★ Assault Rifle
Another 90 gems entry. Her most notable trait is "looks kinda like Python in a Qi Pao."
She's not completely awful, but her performance isn't amazing enough to really recommend raising her compared to the glut of other ARs we already have, and that's a really competitive market. She's also harder to get than FNC.