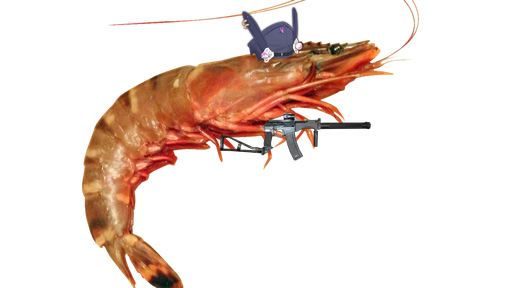 SR-3MP – ★★★★★ Submachine Gun
AKA Shrimp
A very strong direct damage SMG that badly needs an ACOG sight to boost her acc above the standard abysmal rating that SMGs normally get. She's basically an AR that can take the front row rather than an actual tank, since her idea of tanking is "If enemies are dead, I don't have to dodge right?" Very good for raw firepower type SMG/AR echelons, not so good if the fight(s) drag on and she takes damage.
If you have enough acc boost (which will need fairies, unless you're up against 0 evasion armoured enemies), you can use a critscope too, which makes her even dumber. Warning though that she relies VERY HEAVILY on gear, so be prepared to shell out for sweet sweet +10 Max Calib Bling Gear to truly make her shine. Also trips lolicon radars and may land you in jail.
Additional Notes
While she is a good frontline DPS, she's just that. She is not a Wunder Weapon that will win the fight alone, so don't get tempted into completely fucking up your AR back line just to give Shrimp marginally better buffs. Anyone recommending Groza+Shrimp at day, or similar ludicrous setups, should be forced to take math classes until they smarten up.