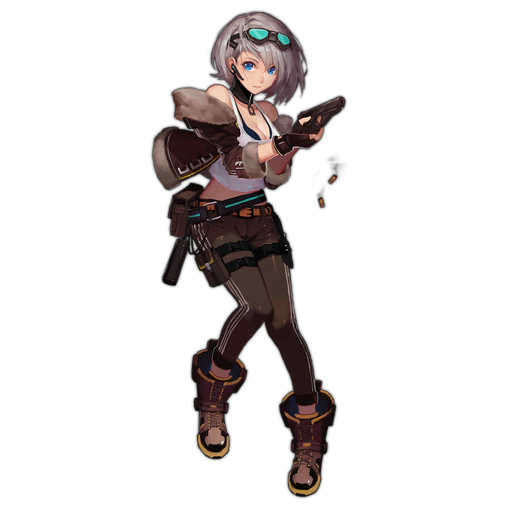 PSM – ★★★ Handgun
....She has tank stats on a handgun with buff tiles that want her in the back. I'm not entirely sure why anyone thought this was a good idea.
Additional Notes#
Dusk's Notes#
The actual impacts of ACC and EVA is hard to quantify, and varies between fights and enemies. This unit gives both of that, twice. If you can run the maths to make her probably good in the very few situations that she might be good at, feel free to use her. 
But if you can't be bothered with doing maths for every enemy you will fight, just don't bother with her.