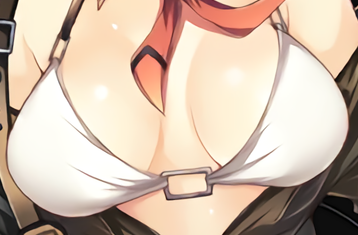 LaRue Tactical OBR (Official Boob Rifle) – ★★★ Rifle
Notable mostly for confusing me on which was her damaged art and which was her normal art when I first saw the previews, she was introduced at a dark time for new RFs.
Basically a 3* T-5000. The problem is of course that 3 star versions of 4 star guns rarely work well and while T-5000 sees some use dealing with armored dodgers at night, this thing doesn't have nearly enough stats to make it work. If the target isn't dodging, she does about as well as G43. Except G43 is basically free because she's a 2 star and is more likely to end up with a mod down the line than this thing.