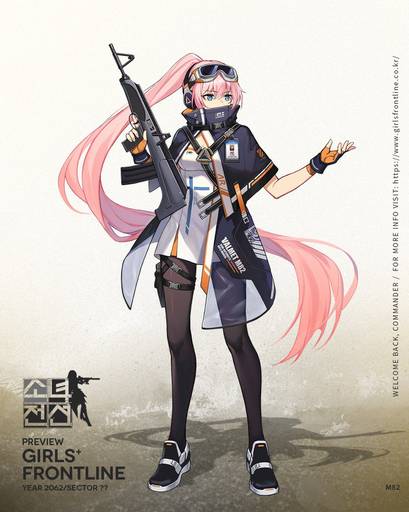 Valmet M82 – ★★★★ Assault Rifle
Suffers from there being a more famous, better M82, also with pink hair.
This one is basically interchangeable with Tavor, who by now isn't nearly as useful because you should be drowning in high-end ARs. If you are not drowning in high-end ARs for some unfathomable reason, well, she isn't the worst thing ever.
Also has a combo skill with AK Alfa if you do the side story stuff, but AK Alfa isn't exactly wowing the charts either.