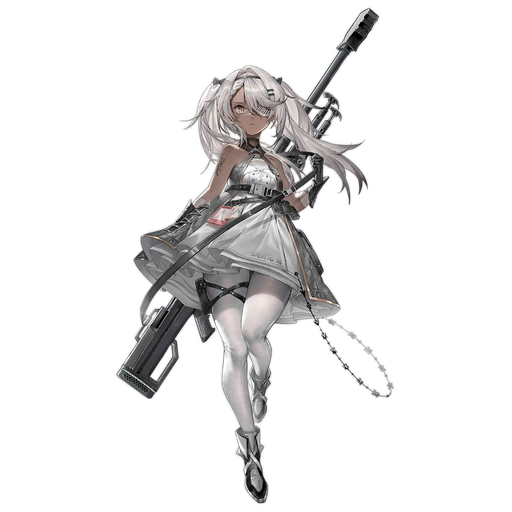 HS.50 – ★★★★★ Rifle
A pastiche of fetishes that the game somehow didn't cover before. Behold, armor-destroying big gun brown eyepatch girl. Fixed fire rate that's slightly jank due to how the game handles frame count (shouldn't matter though), and absolutely hates armor. Her skill is passive and her basically permanent 400% damage vs armored enemies lets her shred armored units fairly early on.
Her five second reload time may or may not matter very much, depending on circumstances.
Notably used in data sim setups.