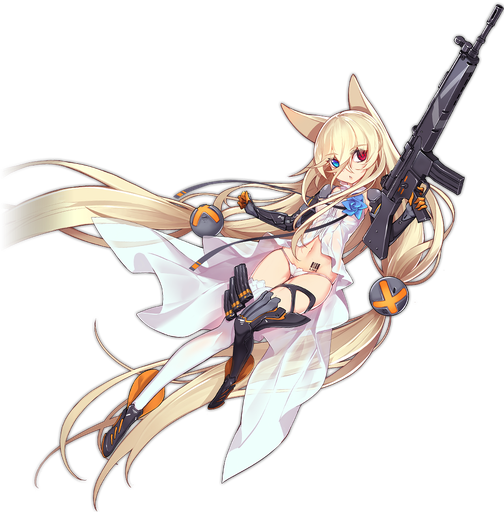 Heckler & Koch G41 – ★★★★★ Assault Rifle
Kind of fetishized and sort of jailbait, but the standard by which most day battle ARs are judged by, and thus literally average. She's pretty much pure vanilla and a decent direct fire AR. Worse than G11, but still decent. Potentially usable with SR-3 if you need to. Pretty much the core of many second string teams.
While her equipment from CT ranking makes her better, it doesn't make her stand out too much more compared to the many high end ARs we have now. Still ok to use though!