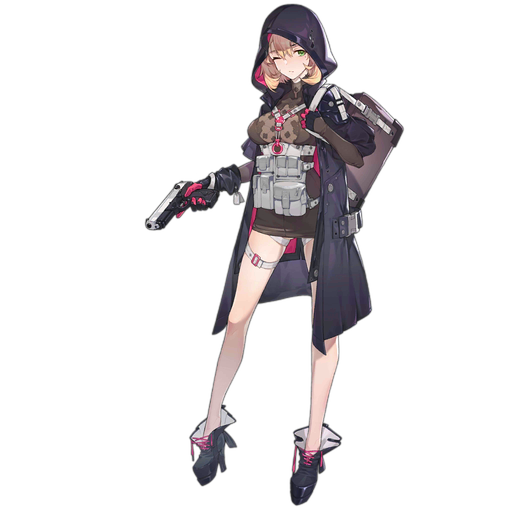 Beretta Px4 Storm – ★★★★★ Handgun
A ridiculously overpowered handgun in the right hands. If you know what you're doing, she is absolutely bonkers. Led to a meme on older servers where "the practical number of RF teams you could field was equal to your sets of Px4 and Five-seveN."
Strictly speaking it isn't true, but it gives you an idea of how valued she is. What she does with her active skill (at lvl10) is reduce crit rate by 20%, but increase your crit damage multiplier by 50% for all dolls in her tiles. Considering that crit damage STARTS at 150%, and that its tile based, which means you can engage in tile fuckery (which makes these effects stack MULTIPLICATIVELY), and there you go. For RFs, with a +10 Gold Scope and 5-7, they maintain 100% crit rate through all this. For ARs, you need to worry about the math a bit more, but it is generally an overall increase unless your critscopes suck.
Works with TAC-50, which is part of why she is so hideously overpowered.