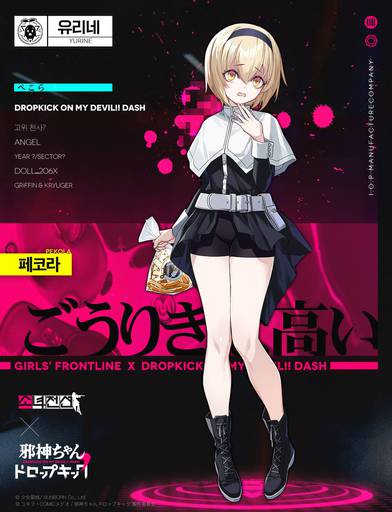 Pekola – Special Rifle
Yes, Pekola, as opposed to a certain dumb rabbit. The eternally-starving once-most-powerful angel. She actually won't attack at all until you meet her conditions of getting enough buffs. Thankfully, stuff like Python's FP buff stacks count as individual buffs. More hilariously, the fairy talent Fervor also counts as three buffs. This makes satisfying the conditions for her skill actually pretty easy.
What you get for doing so is a ridiculous RF that completely ignores enemy armor and shields. A major downside to this though is she wont deal as much damage as another RF if you don't need such capabilities, since she isn't affected by very many damage buffs due to how she works.
This should be obvious, but you should pick up her unique gear if you plan on using her.