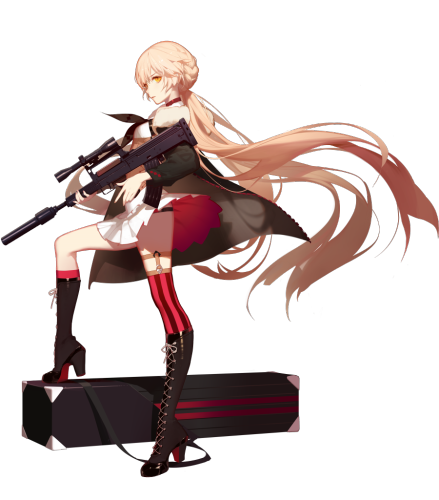 TsKIB OTs-14 Groza – ★★★★★ Assault Rifle
The Night Empress. The last word in Night Battle ARs (though 9A-91 gets close with her unique). Also somewhat usable during the day (G41 tier), but having +200% damage at night allows her to even do some damage to armor despite being an AR.
That said, with armour increasing dramatically in future events, most likely not worth duping. By Singularity, and especially later, armour will have increased to the point of making even low-tier rifles much better than ARs.
Additional Notes#
Dusk's Notes#
Is effectively G11 at night, with some differences. +200% FP is basically equal to +2 shots per attack, except that the former isn't affected by armor 3 times. 
That being said, against unarmored enemies G11 is probably better because 20 ROF is a lot. 
Still the queen of night. At the EN timeline, the revolution has yet to happen. 
Also has "THAT" ROF. 75 ROF is exactly before the breakpoint for 19 frames per attack, which other night ARs have.