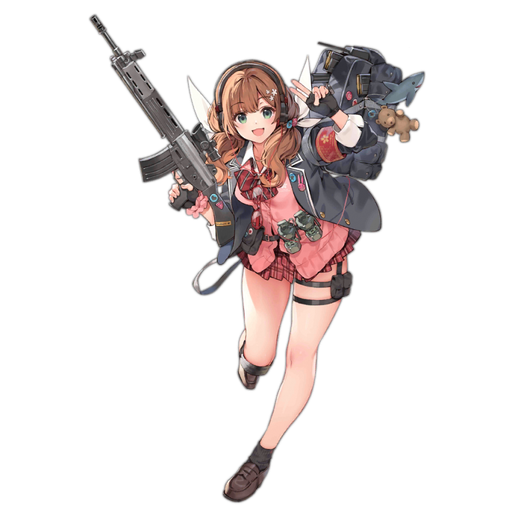 Howa Type89 – ★★★★★ Assault Rifle
Ok, so she isn't actually bad. She does, however, have a stupidly long skill like a JK cramming for an entrance exam, most of which is largely irrelevant because all you care about is her damage output.
Which I guess is kind of alright.
Her skill has a good initial cooldown, and she's actually better than most ARs, but she won't usurp the position of the top ARs. A good pick for your B-team.