Eclipses and Saros
Intro#
Welcome to the first mini story event. No, seasonals don't count. No, Cube doesn't count either. I wish I could enlighten you a bit about the story, but I can't read Korean and I didn't ask about the story. So, all I got is it's the SCAR sisters' event. Fairly easy event overall, with only Normal and EX difficulties. Normal has you only using NPC echelons, so even new players can clear the event. EX has very similar maps, but with bumped up enemy CE and you using your own echelons. 
What E&S does give you is a bit of a taste of some of the things introduced in Longitudinal Strain. We have some new military units (the joke ones sorta count). And we also have a new gimmick. Some units gain the ability to move multiple times per turn. They're very clearly indicated when they do have the ability to do so, as you can see by the icon next to the "i" here: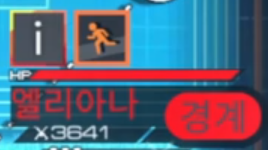 The icon with a guy running indicates they can move twice per turn. Luckily for you, in this campaign there are no units that move three times per turn. That comes later.
Anyway, since it's a short event (only having 4 maps), it shouldn't take too long to clear it. Good luck.
---
Maps#
First Contact Normal EX
Second Contact Normal EX
---
New Enemies#
tba
---
Author: Kazuki
Tags: Eclipses and Saros